Juvenile Fiction - Animals - Squirrels
4 Results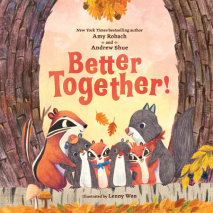 From Good Morning America anchor Amy Robach and her husband, actor Andrew Shue comes a sweet tale about finding common ground and accepting and appreciating each others' differences.When a big thunderstorm shakes their woodland home, the Squirrelly f...
List Price: $22
ISBN: 9780593455678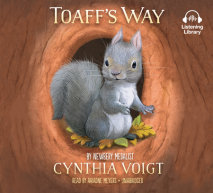 Meet Toaff: a lovable squirrel, and new standout character, searching for a place to call home in this gem of a story by a Newbery Medal-winning author. Toaff is a small squirrel full of big questions. Why must I stay away from the human's house? Why...
List Price: $45
ISBN: 9780525624806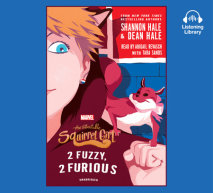 Doreen Green, age fourteen, is a little too busy wiping out crime in her suburban New Jersey neighborhood to focus on her overdue homework. That's because she also happens to be Squirrel Girl, a bushy-tailed, squirrel-powered Super Hero!After foiling...
List Price: $63
ISBN: 9780525637004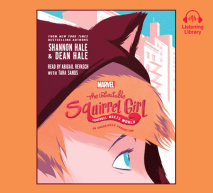 Who Runs the World? Squirrels! Fourteen-year-old Doreen Green moved from sunny California to the suburbs of New Jersey. She must start at a new school, make new friends, and continue to hide her fluffy tail. Yep, Doreen has the powers of . . . a squi...
List Price: $56
ISBN: 9781524734084