Juvenile Fiction - Animals - Pigs
7 Results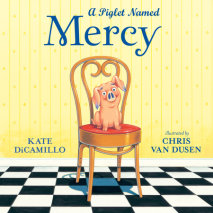 Every porcine wonder was once a piglet! Celebrate the joy of a new arrival with this endearing picture-book prequel to the New York Times best-selling Mercy Watson series.Mr. Watson and Mrs. Watson live ordinary lives. Sometimes their lives feel a bi...
List Price: $22
ISBN: 9780593103814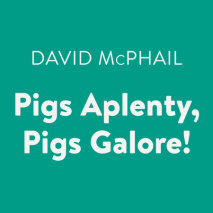 One minute, the narrator of this cleverly rhyming romp is quietly reading. The next minute, pigs descend upon his house in every imaginable getup, by every available means, from every possible place—even "Pigs from France" and &ldqu...
List Price: $22
ISBN: 9780525594840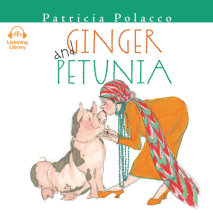 Virginia Vincent Folsum, better known as Ginger, is a very elegant lady. An accomplished pianist, socially active—and what style! "You are what you wear" is her motto. But Ginger's greatest passion is her pet pig, Petuni...
List Price: $22
ISBN: 9780525596271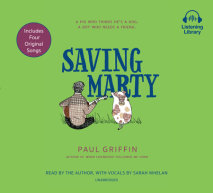 Fans of Because of Winn Dixie will adore this warm and heart-wrenching story of the friendship between a boy and a pig who thinks it's a dog.   Eleven-year-old Lorenzo Ventura knows heroes are rare—like his father, who died in the war, or ...
List Price: $38
ISBN: 9780525493846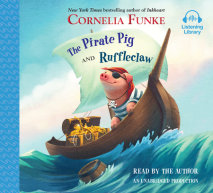 This collection includes The Pirate Pig and Ruffleclaw. The Pirate Pig:The beloved and bestselling author of Inkheart brings imagination, adventure, and humor to a swashbuckling audiobook! Who needs a treasure map when you have a pirate pig with...
List Price: $28
ISBN: 9780553395433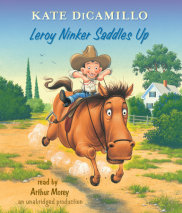 Yippie-i-oh! Saddle up for the first in a spin-off series starring favorite characters from Kate DiCamillo's New York Times best-selling Mercy Watson books.Leroy Ninker has a hat, a lasso, and boots. What he doesn't have is a horse—...
List Price: $15
ISBN: 9780804122221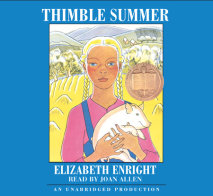 When Garnet finds a silver thimble in the sand by the river, she is sure it's magical. But is it magical enough to help her pig, Timmy, win a blue ribbon on Fair Day?
List Price: $25.50
ISBN: 9780739366950