Juvenile Nonfiction - Family - Siblings
5 Results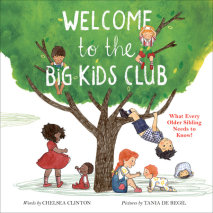 A humorous audiobook about what every older sibling needs to know, filled with information about the new baby at your house, from mom of three and the #1 New York Times bestselling author of She Persisted Chelsea Clinton.Is there a new baby coming to...
List Price: $22
ISBN: 9780593455654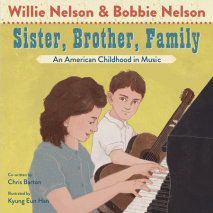 The first ever children's book by music legend Willie Nelson and his sister and bandmate Bobbie Nelson! "We had so little money, but so much love." He was a boy with a guitar. She was a girl with a piano. Raised by loving grandparents in Depression-e...
List Price: $22
ISBN: 9780593417126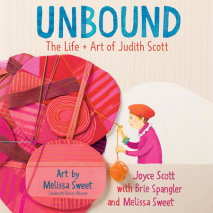 A moving and powerful introduction to the life and art of renowned artist, Judith Scott, as told by her twin sister, Joyce Scott.Judith Scott was born with Down syndrome. She was deaf, and never learned to speak. She was also a talented artist. Judit...
List Price: $22
ISBN: 9780593399224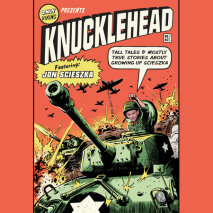 How did Jon Scieszka get so funny, anyway? Growing up as one of six brothers was a good start, but that was just the beginning. Throw in Catholic school, lots of comic books, lazy summers at the lake with time to kill, babysitting misadventures, TV s...
List Price: $28
ISBN: 9780525627784
One minute you can't live without them . . . the next minute you don't want them breathing your air! Siblings everywhere will relate to this humorous look at famous brothers and sisters whose important bonds have shaped their accomplishments . . . (m...
List Price: $38
ISBN: 9780525532132