History - North America
7 Results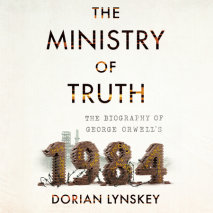 "Rich and compelling. . .Lynskey's account of the reach of 1984 is revelatory."--George Packer, The Atlantic An authoritative, wide-ranging, and incredibly timely history of 1984--its literary sources, its composition by Or...
List Price: $95
ISBN: 9781984891617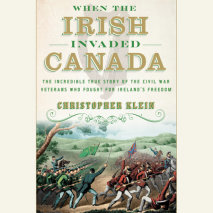 "Christopher Klein's fresh telling of this story is an important landmark in both Irish and American history." —James M. McPhersonJust over a year after Robert E. Lee relinquished his sword, a band of Union and Confederate veterans dusted off t...
List Price: $76
ISBN: 9781984840929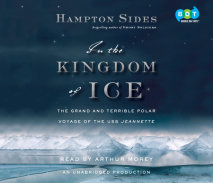 New York Times bestselling author Hampton Sides returns with a white-knuckle tale of polar exploration and survival in the Gilded AgeIn the late nineteenth century, people were obsessed by one of the last unmapped areas of the globe: the North P...
List Price: $95
ISBN: 9780307966575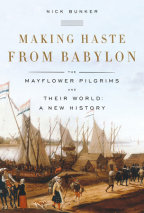 At the end of 1618, a blazing green star soared across the night sky over the northern hemisphere. From the Philippines to the Arctic, the comet became a sensation and a symbol, a warning of doom or a promise of salvation. Two years later, as the Pil...
List Price: $95
ISBN: 9780307714473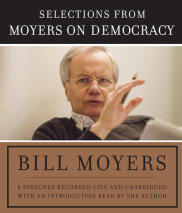 Bill Moyers on America today:"Here in the first decade of the twenty-first century the story that becomes America's dominant narrative will shape our collective imagination and our politics for a long time to come. In the searching of our...
List Price: $57
ISBN: 9781415958025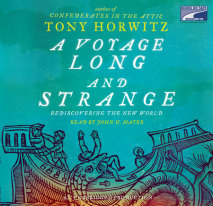 On a chance visit to Plymouth Rock, Tony Horwitz makes an unsettling discovery. A history buff since early childhood, expensively educated at university—a history major, no less!—he's reached middle age with a third-grader's g...
List Price: $95
ISBN: 9781415943977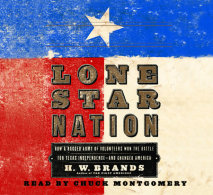 From bestselling historian and long-time Texan H. W. Brands, a richly textured history of one of the most fascinating and colorful eras in U.S. history--the Texas Revolution and the forging of a new America."For better or for worse, Texas was ve...
List Price: $95
ISBN: 9781415952252