History - Military - Veterans
7 Results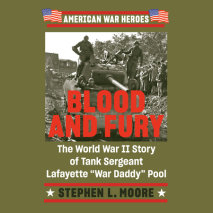 For Dutton Caliber's American War Heroes series, the gripping and action-packed combat story of America's most celebrated tank commander, Staff Sergeant Lafayette "War Daddy" Pool. Lafayette Pool provided inspiration for Brad Pitt&r...
List Price: $66.50
ISBN: 9780593589618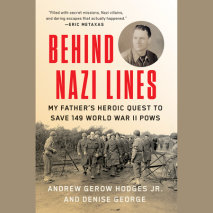 In 1944, hundreds of Allied soldiers were trapped in POW camps in occupied France. The odds of their survival were long. The odds of escaping, even longer. But one man had the courage to fight the odds . . .   An elite British S.A...
List Price: $85.50
ISBN: 9780593459492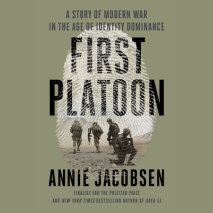 A powerful story of war in our time, of love of country, the experience of tragedy, and a platoon at the center of it all. This is a story that starts off close and goes very big. The initial part of the story might sound familiar at first: it is ab...
List Price: $95
ISBN: 9780593402009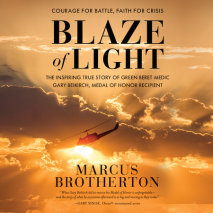 For fans of Unbroken and Hacksaw Ridge comes the powerful true story of a Medal of Honor recipient who faced more than his fair share of battles—and overcame them through perseverance and faith.   "What Gary Beikirch did to receive h...
List Price: $76
ISBN: 9780593172230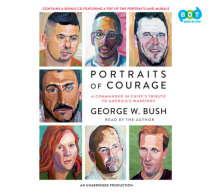 *This audiobook download includes a bonus full-color PDF of all of the portraits and murals featured in the book.A vibrant collection of oil paintings and stories by President George W. Bush honoring the sacrifice and courage of America's milit...
List Price: $47.50
ISBN: 9781524757533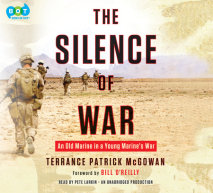 With a Foreword by Bill O'Reilly, here is the incredible memoir of a former Marine who returns to combat in Iraq and Afghanistan three decades after leaving the Corps.Terry McGowan had been a beat cop, a Marine captain, and a Special Agent for ...
List Price: $96
ISBN: 9780451484093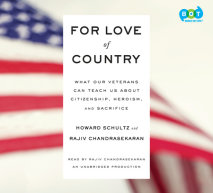 A celebration of the extraordinary courage, dedication, and sacrifice of this generation of American veterans on the battlefield and their equally valuable contributions on the home front. Because so few of us now serve in the military, our men and w...
List Price: $57
ISBN: 9781101889169