History - Middle East - Israel & Palestine
7 Results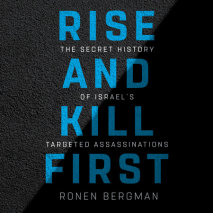 NEW YORK TIMES BESTSELLER • The first definitive history of the Mossad, Shin Bet, and the IDF's targeted killing programs, hailed by The New York Times as "an exceptional work, a humane book about an incendiary su...
List Price: $95
ISBN: 9780525495147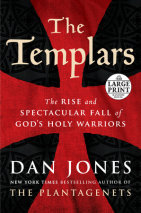 "Dan Jones is an entertainer, but also a bona fide historian. Seldom does one find serious scholarship so easy to read." – The Times, Book of the YearA New York Times bestseller, this major new history of the knights Templ...
List Price: $95
ISBN: 9780525524496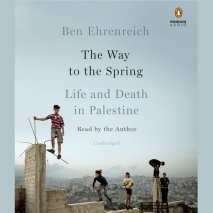 From an award-winning journalist, a brave and necessary immersion into the everyday struggles of Palestinian life  Over the past three years, American writer Ben Ehrenreich has been traveling to and living in the West Bank, staying with Palestin...
List Price: $95
ISBN: 9780735208537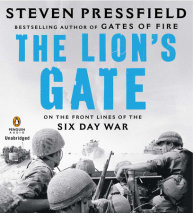 The bestselling author of Gates of Fire and Killing Rommel delivers his first work of military nonfiction—an epic narrative of the Six Day War.June 5, 1967. The fearsome, Soviet-equipped Egyptian Army and its 1000 tanks are massed on IsraelR...
List Price: $95
ISBN: 9780147519931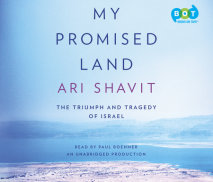 NEW YORK TIMES BESTSELLER • NAMED ONE OF THE BEST BOOKS OF THE YEAR BY THE NEW YORK TIMES BOOK REVIEW AND THE ECONOMISTWinner of the Natan Book Award, the National Jewish Book Award, and the Anisfield-Wolf Book AwardAn authoritati...
List Price: $95
ISBN: 9780385359627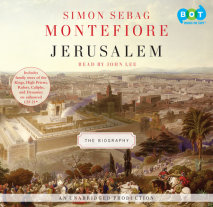 Jerusalem is the universal city, the capital of two peoples, the shrine of three faiths; it is the prize of empires, the site of Judgement Day and the battlefield of today's clash of civilizations. From King David to Barack Obama, from the birt...
List Price: $95
ISBN: 9780307878687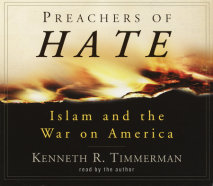 Like no book before it, Preachers of Hate uncovers an ancient hatred that threatens the life and livelihood of every American. The "new" anti-Semitism targets not only Jews, but Americans specifically and the West in general. It targets o...
List Price: $95
ISBN: 9781415953969