Fiction - Superheroes (See Also Comics & Graphic Novels - Superheroes)
6 Results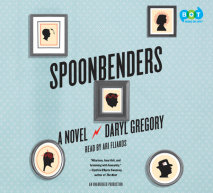 A NEBULA AWARD FINALISTONE OF NPR'S BEST BOOKS OF THE YEAR"Hilarious, heartfelt and brimming with humanity." —Cynthia D'Aprix Sweeney, author of The Nest Teddy Telemachus is a charming con man with a gift for sleight of ha...
List Price: $95
ISBN: 9781524734831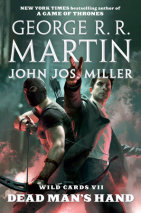 Wild Cards now in development for TV! Dead Man's Hand combines the writing talents of George R. R. Martin & John Jos. MillerChrysalis, the glass-skinned queen of the Joker underworld, has been found brutally murdered in her popular...
List Price: $95
ISBN: 9781524722692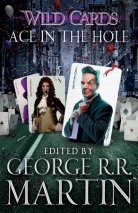 George R. R. Martin and science fiction's top authors delve into the adventurous superhero universe, Wild Cards, in the sixth book of this fan favorite series.Since a strange alien virus created the superhuman beings known as Aces and Jokers four dec...
List Price: $95
ISBN: 9781524722678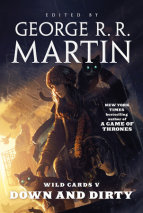 Let the secret history of the world be told-of the alien virus that struck Earth after World War II, and of the handful of the survivors who found they now possessed superhuman powers. Some were called Aces, endowed with powerful mental and physical ...
List Price: $95
ISBN: 9780399569531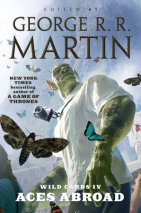 The action-packed alternate fantasy returns for a new generation, featuring fiction from #1 New York Times bestselling author George R. R. Martin, Michael Cassutt, Melinda M. Snodgrass, Lewis Shiner, and more―plus two completely new s...
List Price: $95
ISBN: 9780399569517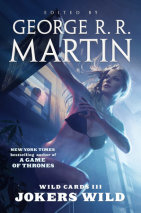 Back in print after a decade is Wild Cards III: Jokers Wild, featuring fiction by George R. R. Martin, Roger Zelazny, Walter Jon Williams, and others.On September 15, 1946, the Wild Card virus was released, spreading a wave of mutations around t...
List Price: $95
ISBN: 9780399569494