Education - Teaching - Subjects - Science & Technology
3 Results
Why are so many American children learning so much misinformation about climate change?Investigative reporter Katie Worth reviewed scores of textbooks, built a 50-state database, and traveled to a dozen communities to talk to children and teachers ab...
List Price: $38
ISBN: 9780593504628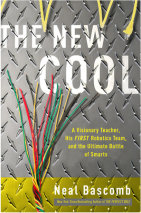 That Monday afternoon, in high-school gyms across America, kids were battling for the only glory American culture seems to want to dispense to the young these days: sports glory.  But at Dos Pueblos High School in Goleta, California, in a gear-c...
List Price: $76
ISBN: 9780307914545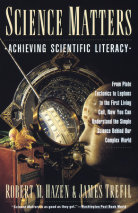 Knowledge of the basic ideas and principles of science is fundamental to cultural literacy. But most books on science are often too obscure or too specialized to do the general reader much good.Science Matters is a rare exception-a science book for t...
List Price: $77.10
ISBN: 9781415966884