Computers - Social Aspects
5 Results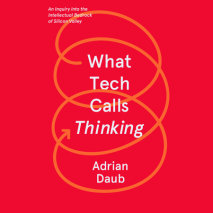 A New York Times Book Review Editors' Choice"In Daub's hands the founding concepts of Silicon Valley don't make money; they fall apart." --The New York Times Book ReviewFrom FSGO x Logic: a Stanford professor's spirited dis...
List Price: $38
ISBN: 9780593454091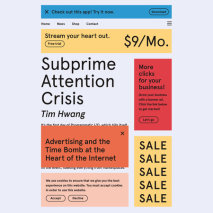 From FSGO x Logic: a revealing examination of digital advertising and the internet's precarious foundationIn Subprime Attention Crisis, Tim Hwang investigates the way big tech financializes attention. In the process, he shows us how digital advertisi...
List Price: $38
ISBN: 9780593454114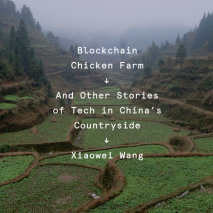 From FSGO x Logic: stories about rural China, food, and tech that reveal new truths about the globalized worldIn Blockchain Chicken Farm, the technologist and writer Xiaowei Wang explores the political and social entanglements of technology in rural ...
List Price: $57
ISBN: 9780593454138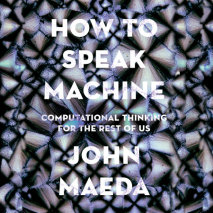 A simple, enduring framework for understanding the complex world of AI and machine learning."Before you can get machines to do what you want, you'd better learn to speak their language. John Maeda engineers rapprochement between humans an...
List Price: $47.50
ISBN: 9780593148426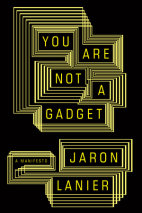 A programmer, musician, and father of virtual reality technology, Jaron Lanier was a pioneer in digital media, and among the first to predict the revolutionary changes it would bring to our commerce and culture. Now, with the Web influencing virtuall...
List Price: $57
ISBN: 9780307704696