Business & Economics - Personal Finance - Retirement Planning
7 Results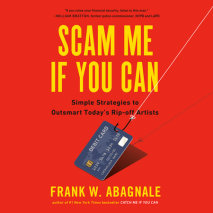 Are you at risk of being scammed? Former con artist and bestselling author of Catch Me If You Can Frank Abagnale shows you how to stop scammers in their tracks.Maybe you're wondering how to make the scam phone calls stop. Perhaps someone has stolen y...
List Price: $76
ISBN: 9781984887511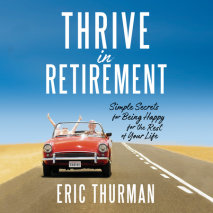 Discover the three secrets to happiness--and much more--in the later years of life.Never before in human history have so many people lived for decades beyond their working years. 10,000 Americans turn 65 each day, and their average life expectancy is...
List Price: $66.50
ISBN: 9781984844385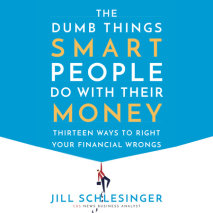 You're smart. So don't be dumb about money. Pinpoint your biggest money blind spots and take control of your finances with these tools from CBS News Business Analyst and host of the nationally syndicated radio show Jill on Money...
List Price: $76
ISBN: 9781984845900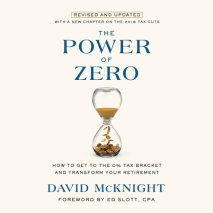 An updated edition of the self-published book that sold more than 100,000 copies, with a new chapter on the 2018 tax cuts.There's a massive freight train bearing down on the average American investor, and it's coming in the form of higher taxes. The ...
List Price: $38
ISBN: 9781984842770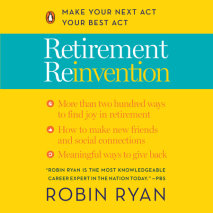 Retirement has changed, and Robin Ryan, America's most trusted career coach, is here to guide you through your retirement reinvention.In RETIREMENT REINVENTION, America's most trusted career coach shatters the myths that retirement is the end of work...
List Price: $76
ISBN: 9780525588122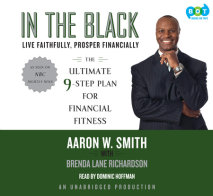 "While there are hundreds of advice books available today on saving for retirement and making your money last a lifetime, this how-to guide reaches deep into the heart of the Black culture. It shows readers that building a retirement nest egg, ...
List Price: $66.50
ISBN: 9781415965337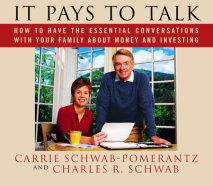 Financial security begins with a conversation . . . And that's why Carrie Schwab-Pomerantz has teamed up with her father, internationally respected investing pioneer and bestselling author Charles R. Schwab, to produce this excellent family fin...
List Price: $95
ISBN: 9781415953280