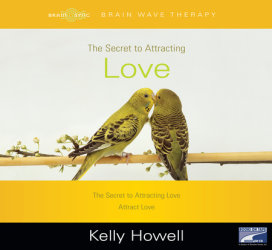 The Secret to Attracting Love
The Secret to Attracting Love; Attract Love
Imprint: Books on Tape
Genre: Body, Mind & Spirit - Inspiration & Personal Growth

Release Date: July 01, 2008
List Price: $22.80
ISBN: 9781415955543
The Secret to Attracting Love
In order to attract your true love, you have to believe you are able to attract the right person into your life. True love comes to you, not by chance, but through who you are. Through the power of proven visualization and reprogramming techniques, you'll overcome inner obstacles to receiving love. As your heart opens to experience more joy and fulfillment, you'll exude a radiant energy field that attracts the love you desire.  

Attract Love
How you feel about yourself produces a radiant energy field that influences how others respond to you. When you feel good about yourself, when you appreciate who you are, people are attracted to you. As your heart opens to exude more personal joy, your inner magnetism expands to attract the love you desire. This Brain Wave Subliminal activates the power of your subconscious because it incorporates brain wave frequencies that induce states of hyper-receptivity to subliminal messages. Here, a new set of self-empowering beliefs are firmly imprinted in the unconscious. You'll notice a remarkable change in attitude and "self talk" that dramatically increases your personal magnetism.