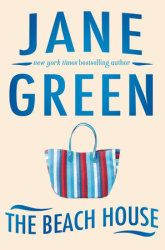 The Beach House
Imprint: Books on Tape
Genre: Fiction - Women

Release Date: July 01, 2008
11 Hours and 16 Minutes
List Price: $95
ISBN: 9781415948675
From the bestselling author of Second Chance comes a captivating novel about the strength of family, friendship, and self-discovery

Known in Nantucket as the eccentric woman who lives in the rambling house atop the bluff, Nan doesn't care what people think. She's sixty-five years old, her husband died twenty years ago, her beauty has faded, and her family has flown. But when she discovers the money she thought would last forever is dwindling and she could lose her beloved house, Nan knows she has to make drastic changes.

So Nan takes out an ad: Rooms to rent for the summer in a beautiful old Nantucket home with water views and direct access to the beach.

Slowly, people start moving into the house, filling it with noise, with laughter, and with tears. First arrives handsome Daniel, quiet and contemplative and struggling to break free of his secrets. Then there is Daff, a recent divorcée who is looking to relax and reconnect with that part of herself that is neither wife nor mother, while her rebellious teenage daughter spends the summer with her father. Nan's son comes home for the summer, and as the house comes alive again, Nan finds her family expanding until an unexpected visitor turns all their lives upside down.