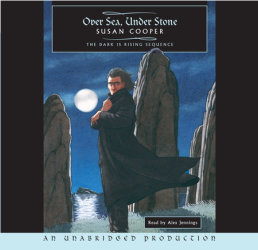 Over Sea, Under Stone
Imprint: Listening Library
Grades: Grades 3-7
Ages: 8-12 years
Release Date: April 17, 2007
7 Hours and 20 Minutes
List Price: $34
ISBN: 9780739361962
Categories:
Juvenile Fiction - Fantasy & Magic, Juvenile Fiction - Legends, Myths, Fables - Arthurian, Juvenile Fiction - Action & Adventure - General
Tags:
fantasy, young adult, children's, ya, arthurian, cornwall, england, magic, children, king arthur, mythology, adventure, children's literature, children's fiction, the dark is rising, juvenile, arthurian legend, british, grail, kids, celtic, 20th century, mystery, children's books, juvenile fiction, english, merlin, britain, wales, youth
The first volume of Susan Cooper's brilliant and absorbing fantasy sequence known as The Dark is Rising. On holiday in Cornwall, the three Drew children discover an ancient map in the attic of the house they are staying in. They know immediately that it is special. It is even more than that—it is the key to finding a source of power to fight the forces of evil known as The Dark. And in searching for it themselves, the Drews put their very lives in peril.