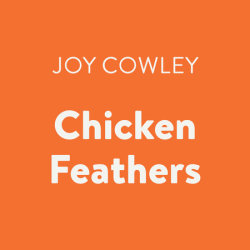 Chicken Feathers
Imprint: Listening Library
Grades: Grades 3-7
Ages: 8-12 years
Release Date: November 20, 2018
2 Hours and 55 Minutes
List Price: $34
ISBN: 9780525628002
Feather-flapping fun by one of the best-loved storytellers of our time.

A talking chicken! Josh knows it sounds ridiculous, but that's just what Semolina is. And she's not just a talking chicken . . . she's a spirited, sarcastic, sassytalking chicken. And with Josh's mom in the hospital about to give birth to his sister, Josh needs Semolina more than ever, even if she will only talk in front of him. But when Semolina tells him that a fox is sneaking into the hen house at night, can Josh get his dad to believe in Semolina before it's too late?

Chicken Feathers introduces one of children's literature's most original, endearing new characters to peck her way into listeners hearts. In the tradition of Charlotte's Web, here is an audiobook full of tender moments and sparkling humor.