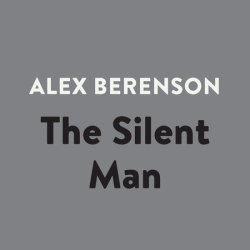 The Silent Man
Imprint: Books on Tape
Genre: Fiction - Thrillers - Espionage

Release Date: September 13, 2022
12 Hours and 13 Minutes
List Price: $95
ISBN: 9780593682982
A novel of international intrigue and catastrophic terrorism from the #1 New York Times bestselling author of The Ghost War and The Faithful Spy.

For CIA operative John Wells, the underworld has become more real than the real world. He's spent years in the close company of evil men. And he's paid the price in every possible way. Now, he's on the ragged edge of burnout. His nights are plagued by twisted dreams. He's beginning to doubt if he can ever live a normal life—and he's right to think so.

When a power adversary from Wells's past finds him, he must once again enter the fray. For his country. For his soul. For revenge....