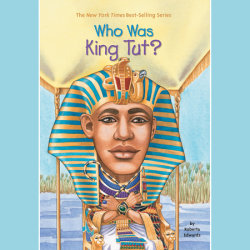 Who Was King Tut?
Imprint: Listening Library
Grades: Grades 3-7
Ages: 8-12 years
Release Date: March 26, 2019
0 Hours and 52 Minutes
List Price: $22
ISBN: 9780525629207
Ever since Howard Carter uncovered King Tutankhamun's tomb in 1922, the young pharaoh has become a symbol of the wealth and mystery of ancient Egypt. This Who Was . . . ? explains the life and times of this ancient Egyptian ruler, covering the story of the tomb's discovery, as well as myths and so-called mummy curses.