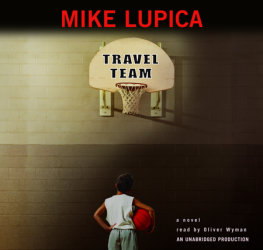 Travel Team
Imprint: Listening Library
Grades: Grades 3-7
Ages: 8-12 years
Release Date: October 17, 2006
7 Hours and 6 Minutes
List Price: $42.50
ISBN: 9780739330180
Twelve-year-old Danny Walker knows something the coaches don't: You can't measure heart.

Danny Walker may be the smallest kid on the basketball court, but don't tell him that. Because no one plays with a bigger love of the game. Or a better sense of how to hit the open player with the perfect pass. Which is why his world shatters when he is cut from the local travel team for being too small. Not just any travel team, either–the very same one his father had led to the national championship on ESPN when he was a kid.

Turns out Danny wasn't the only kid cut for the wrong reasons. And Danny's father is about to give them all a second chance–something he could use himself. After washing out of the NBA, Richie Walker washed out of life, too. But together, these castoffs prove something Danny knew all along: You can't measure heart.

In the tradition of The Bad News Bears and Hoosiers, author, nationally syndicated sportswriter, and ESPN personality Mike Lupica delivers a rousing tale of the underdog that will leave you cheering to the final word.