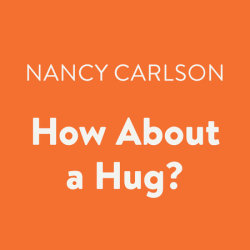 How About a Hug?
Imprint: Listening Library
Genre: Juvenile Fiction - Social Themes - Self-Esteem & Self-Reliance
Ages: 3-5 years
Release Date: June 05, 2018
0 Hours and 3 Minutes
List Price: $22
ISBN: 9780525626824
What's better than a smile? A great big hug, of course! Hugs are for helping someone feel happy all day, or making a scraped knee feel better, or saying hello to an old friend. Whether it's a Good Morning Hug or a Have a Great Day Hug, it is sure to make you feel good all over!