Awards & Recognition
BLOWOUT by Rachel Maddow and CHARLOTTE'S WEB feat. Meryl Streep Nominated for the Best Spoken Word Album GRAMMY® Award
Check those audiobook holds in your collections! Rachel Maddow's BLOWOUT, read by the author, and E.B. White's CHARLOTTE'S WEB, narrated by Meryl Streep and a full cast, have earned 2021 Best Spoken Word Album GRAMMY® Award nominations.

Blowout
, Maddow's 2019 investigative account exposing the oil and gas industry, was a #1
New York Times
bestseller and spent three months on the audio nonfiction bestseller list. Maddow was previously nominated in this category for her book
Drift
in 2013.
Blowout
was produced on audio by Aaron Blank and is available from BOT on CD, audio download, and in large print, as well as print and ebook editions from Crown.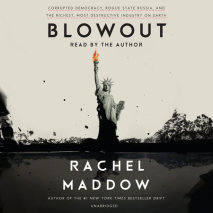 "Maddow's narration elevates the listening experience."—Booklist
E.B. White's classic Charlotte's Web was reimagined as a full cast audiobook production voiced by Meryl Streep and a full cast of more than 20 veteran audiobook narrators, with original cover art by E.B. White biographer and illustrator Melissa Sweet. The New York Times Book Review praised the new recording: "Turn off your sound machine. Throw away that blankie. Meryl Streep has bedtime covered tonight…And, no surprise, this new audiobook is a keeper." Streep has previously received Emmy, Oscar, and Tony Award nominations, and numerous wins, for her work. Charlotte's Web was produced on audio by Kelly Gildea and is available from Listening Library on CD and audio download.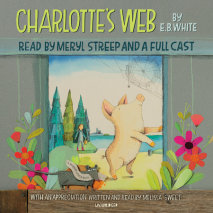 "Meryl Streep's quiet narration frames this classic tale, headlined by Kirby Heyborne's naive Wilbur and January LaVoy's brilliant Charlotte."—ALSC Notable Children's Recordings Committee
Michelle Obama's Becoming documentary, detailing the publication of her bestselling and GRAMMY®-winning memoir, was nominated for Best Score Soundtrack for Visual Media (composed by Kamasi Washington). The Beastie Boys' Beastie Boys Story, released after the publication of their GRAMMY®-nominated memoir Beastie Boys Book, was nominated for Best Music Film.
The nominations were announced in November by the Recording Academy®; the 63rd Annual GRAMMY Awards® will be presented Sunday, January 31, 2021, hosted by Penguin Random House author Trevor Noah (Born a Crime).
Penguin Random House Audio titles have previously earned 16 GRAMMY® Awards, including the 2020 Best Spoken Word Album winner, Michelle Obama's Becoming, and 47 additional GRAMMY® nominations.