Awards & Recognition
Best Audiobooks of 2021 selected by Library Journal and Booklist!
Hear, hear! We are thrilled to welcome 2022 with a listen back at the past year's top titles from our adult list, as chosen by these library trade publications. Throw the confetti, pour the coffee, sit back and enjoy…and of course, encourage patrons to press play on these incredible audiobooks sure to thrill listeners for years to come!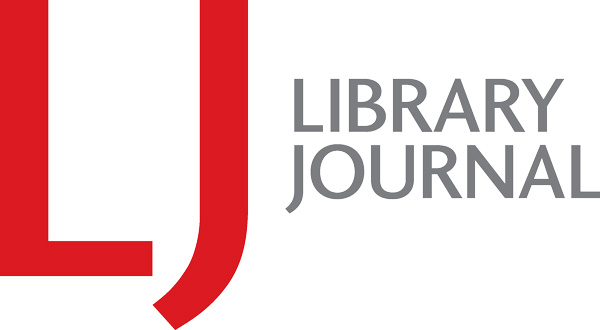 As Library Journal shared, "In a year that has seen reader, listener, and viewer engagement soar, these picks provided vehicles for escape, moved us, and made us think critically and reflect upon the society in which we live. We hope these lists provide a means for readers' advisory and conversation." Do you offer these BOT picks in your collection? Listen to clips below!
Library Journal Top Fiction Audio Picks of 2021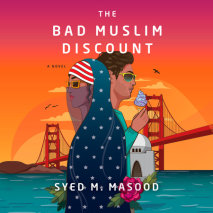 "Both narrators modulate the novel's notable shifts in tone, reminding listeners to consider the vantage points by which Masood's book observes America, as both a destination and an actor on the world stage. Insightful, entertaining, and warmly recommended."—Library Journal, starred review
Library Journal Top Non-Fiction Audio Picks of 2021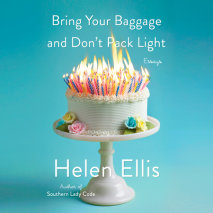 "Ellis's collection of essays on friendship is poignant and emotional as well as facetious, dirty, sassy, and laugh-out-loud funny…The audiobook is enchantingly narrated by the author herself, which makes it even more relatable and hilarious."—Library Journal, starred review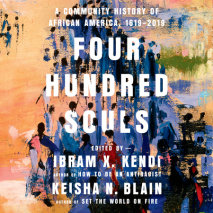 "This is an outstanding collection of essays on being Black in the U.S. from 1619 to 2019…Most essays are read by their author. Essential for library collections."—Library Journal, starred review
Also a Booklist Editors' Choice Pick!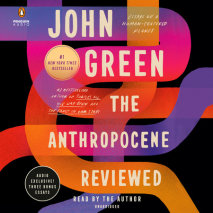 "This collection of essays began as a podcast (The Anthropocene Reviewed), where Green covered topics of his choosing but also those suggested by listeners, resulting in the eclectic list of subjects…Fans of the podcast will recognize some of its topics in the audiobook (with minor updates), but many other essays are brand new; several essays touch on the COVID-19 pandemic or refer to events from 2020 and early 2021. Green himself narrates the audiobook, in a performance that brings nuance to the essays; listeners can clearly hear the transitions between humor, sorrow, joy, and wonder in each short section. A must-buy for public or secondary school library collections."—Library Journal, starred review
In celebrating their Editors' Choice: Adult Audio, 2020,
Booklist
shared
: "From genre fiction to classics, memoir to literary criticism, these titles all offer deep resonance through their memorable audio production."
In addition to The Anthropocene Reviewed written and read by John Green, already named above, check out more of Booklist's Editors' Choice Adult Audio BOT picks below: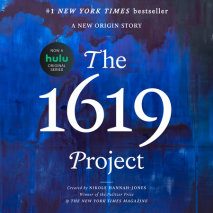 "The audio adaptation is a splendiferous, full-cast recording featuring some of the greatest names in both literature and narration."—Booklist, starred review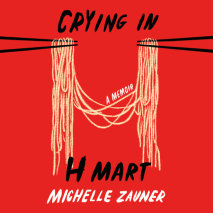 "Printed or recorded, Zauner commands one of the best memoirs of the year."—Booklist, starred review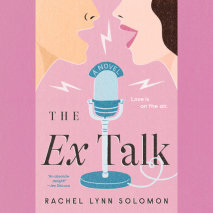 "In this radio-station setting where voices are so often described, and with a main character so attuned to others' voices, Ellet does a wonderful job of voicing characters as they are pictured, differentiating characters and even controlling for variations for their on-air and off-air tones… An emotionally present, superbly aware performance."—Booklist, starred review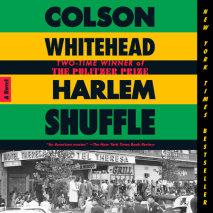 "The gritty plot is flawlessly narrated in Graham's deep, expressive voice. He pays particular attention to the timing of dialogue, which lends to a performance that immediately draws the reader into Ray's chaotic world. Character differentiation is expressed through both the tone and pitch of the narrator. Graham is hands-down perfectly paired as the voice of Harlem Shuffle."—Booklist, starred review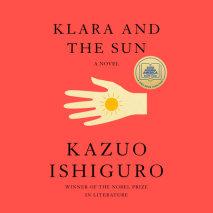 "Klara is the child-like narrator of this story, and audiobook narrator Siu has precise pronunciation that, while not robotic, has an almost unnatural pace and tone that is fitting for the robot. Klara's narrative is also meant to be moderately paced, and Siu gives the reader ample time to absorb Klara's words, just as she is absorbing the unfamiliar world around her. This book will not only appeal to fans of dystopian fiction but to readers looking for that elusive something different. Ishiguro's title, classified as adult fiction, will also appeal to young adults for the coming-of-age element played out with AF Klara. All public libraries will absolutely want to add this title to their collection and anticipate its popularity with book clubs."—Booklist, starred review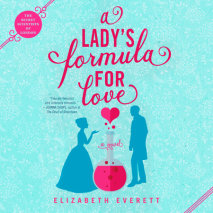 "Victorian women of science—and their gruff Scottish bodyguard—provide Jasicki with a broad canvas. Whether voicing sultry moments or judgmental biddies, she delights…Romance fans will laugh at the dry witticisms, delight in the genteel eroticism, and look forward to the sequel, The Secret Scientists of London."—Booklist, starred review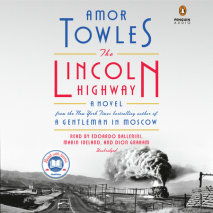 "Award-winning narrator Edoardo Ballerini leads a stellar production of this beautifully written and absorbing story…Ballerini delivers a perfect performance with his versatile, silky voice, demonstrating that this latest gem from Towles is meant to be heard…The story is told from multiple points of view that change between third-person and first-person perspectives, which the narrators transition between seamlessly, creating different levels of intimacy for the listener."—Booklist, starred review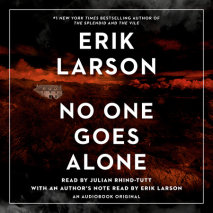 "As ghost stories are best told aloud, the author's first novel—an eerie, atmospheric, history- and science-infused, locked-room ghost story—is exclusively available as an audiobook…Rhind-Tutt's is just the voice for the tale and a balm to new listeners…Larson narrates the author's note, explaining how he wove fact and fiction together, and why that was critical to executing his vision. A blockbuster production for audiobook fandom."—Booklist, starred review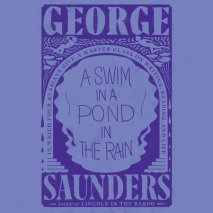 "In this fascinating meld of literary criticism and anthology, each story is introduced with a snippet of Russian music and narrated by a renowned actor… Saunders' connecting thoughts—narrated by the author in the easy manner of a practiced professor who knows his subject and points of interest like the back of his hand—provide the grounding base that elevates this work from simple collection or strictly criticism to a well-rounded must-listen for short-story readers, writers, and lovers of the spoken word."—Booklist, starred review