Collection Development
Staff Picks: Beloved Classics and Backlist Gems available on audio this fall
Build your library's audio collection with these award-winning bestsellers and listener favorites, now available from BOT/Listening Library. Including listens from bestselling authors Jon Scieszka, Brian Jacques, Mildred D. Taylor, and more!
Seventeen beloved classics are available this fall, including these outstanding listens that belong in every library's collection: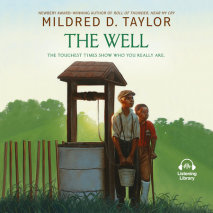 On Sale 10/10/17
Mildred D. Taylor's Newbery Medal winner and classroom favorite
Roll of Thunder, Hear My Cry
celebrated its 40th anniversary last year. Taylor delivers another work of powerful historical fiction in
THE WELL
, the story of David Logan (father of Cassie Logan, the main character in
Roll of Thunder
). Share this incredible listen with patrons who want to hear more from Taylor's Logan Family Saga. Plus, complete your collection with every audio from this beloved series—
more Logan Family Saga audios
will be available from BOT/Listening Library in February 2018!
Praise for THE WELL:
* ALA Notable Children's Book
* YALSA Quick Picks for Reluctant Readers
"A compelling novel about prejudice and the saving power of human dignity."—School Library Journal, starred review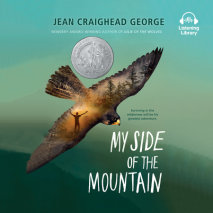 On Sale 12/5/17
Jean Craighead George's classic wilderness survival tale is a Newbery Honor Book that has been cherished by readers and listeners since its first publication in 1959. 15-year-old Sam Gribley is terribly unhappy living in New York City with his family, so he runs away to the Catskill Mountains to live in the woods, all by himself. Sam learns about courage, danger, and independence during his year in the wilderness, a year that changes his life forever. This classic belongs in every audio collection next to
Hatchet
and
Island of Blue Dolphins
.
Praise for MY SIDE OF THE MOUNTAIN:
* Newbery Honor Book
* ALA Notable Children's Book
* Hans Christian Andersen Award Honor
"An extraordinary book…It will be read year after year."—The Horn Book
"Should appeal to all rugged individualists who dream of escape to the forest."—The New York Times Book Review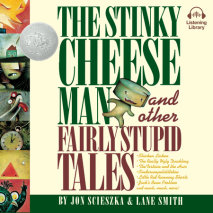 On Sale 12/5/17
If little listeners haven't heard these hilarious "Fairly Stupid Tales" they're in for treat. This incredibly original fairy tale collection has been a read-aloud favorite for years and this audiobook is sure to have listeners laughing out loud. Bestselling authors Jon Scieszka and Lane Smith put a crooked twist on favorite children's stories, creating delightful parodies like Little Red Running Shorts, Chicken Licken, The Princess and the Bowling Ball, The Really Ugly Duckling, and of course, The Stinky Cheese Man.
Praise for THE STINKY CHEESE MAN:
* ALA Notable Children's Book
* Booklist Children's Editors' Top-of-the-List
* New York Times Notable Book of the Year
* School Library Journal Best Books of the Year
* Texas Bluebonnet Award
"Irrepressibly zany fun."—Kirkus Reviews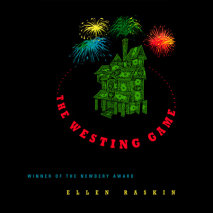 On Sale 12/5/17
In this Newbery Medal winner, a group of sixteen unlikely people gather together for the reading of Samuel W. Westing's will. Though no one knows why, this eccentric, game-loving millionaire will choose a pair of strangers to inherit his vast fortune…if they're able to follow his clues. Sam Westing may be dead…but that won't stop him from playing one last game! This puzzle-packed audiobook is perfect for listeners who loved
Escape from Mr. Lemoncello's Library
and
Charlie and the Chocolate Factory
.
Praise for THE WESTING GAME:
* Newbery Medal Winner
* ALA Notable Book
* Boston Globe/Horn Book Award
"A supersharp mystery…confoundingly clever, and very funny."—Booklist, starred review
"Great fun for those who enjoy illusion, word play, or sleight of hand."—The New York Times Book Review
Subscribe to our newsletters for more staff picks and breaking audiobook news.