Collection Development
Bedtime is Better with Audiobooks
As a somewhat new parent, now two years in to this new role of mama, I feel both comforted and taunted by the abundance of sleep-related advice books that come across my desk. From The Kids Are in Bed, to It's Never Too Late to Sleep Train, to The Happy Sleeper, I am thankful for the arrival of these wonderful parenting audiobooks—and happy to know I am clearly not alone in my shuteye struggles! But while sleep for a new parent may be lacking, the actual ritual of bedtime can hold much magic, thanks to the joy of reading—and listening—together!
It's no surprise that one of the best parts of the day for a book-lover like me (and now my son!) is the nightly bedtime story (or two, or three…or four!). Adding audiobooks into the mix provides a fun change of pace as we hear a familiar story in a new way, or simply share in some snuggle time together as we appreciate the music, sound effects, and incredible character voices that bring these terrific audiobooks to life. And who says a tired parent doesn't deserve to be told a bedtime story, too?
Do you offer these audiobooks in your digital collection? Hear why they make the perfect bedtime listens to recommend to parents at your library!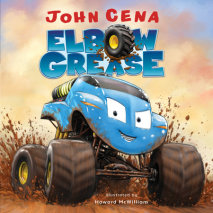 Trucks are often a big enough selling point to toddlers on their own, but with the encouraging message in this monster truck listen to "Never give up," not to mention irresistible sound effects, and the fun delivery of multi-talented actor-author-audiobook narrator (and WWE superstar) John Cena,
Elbow Grease
, is the perfect audiobook to rev up your bedtime routine!
Hear from Cena himself in our This is the Author podcast about why he wrote the book and what he loved about narrating it.
Keep on Truckin': The next audiobook in this series, Elbow Grease vs. Motozilla is also read by John Cena. Available this October!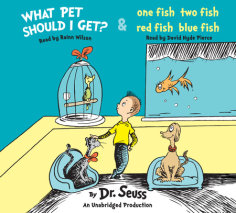 Oh the places your little one's imagination will go, when you share Dr. Seuss on audio! The recognizable celebrity voices are a
Horton Hears a Who
's Who of beloved comedic stars, from Rainn Wilson to David Hyde Pierce, to
Ted Danson
, and
Neil Patrick Harris
, just to name a few! Check out all of our Dr. Seuss books on audio
here
!
A Never-Before-Published Dr. Seuss! Get ready to add Dr. Seuss's Horse Museum to your list of bedtime listens this September! Based on a manuscript and sketches discovered in 2013, this audiobook is like a visit to a museum—with a horse as your guide!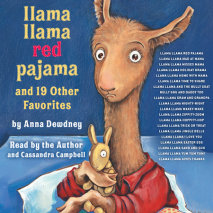 My son sleeps with a Llama Llama doll every night, so it's no surprise these audiobooks are a big hit at our house! As we hear the comforting rhymes read aloud, hands-free story time means more hugging and snuggling in pajamas with my own little llama as we laugh along and repeat the familiar words.
More Llama Llama coming soon! You know a series is good when the parents are equally as excited for a new book and audio as the kiddos. Llama Llama Mess, Mess, Mess read by Cassandra Campbell arrives in August!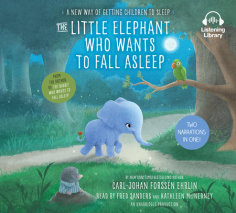 A child-tested, parent-approved bedtime technique and adorable elephant story all in one? Forget counting sheep. Count us in! Kathleen McInerney and Fred Sanders each narrate the full story about Ellen the Elephant's journey through a magical forest, giving parents a choice of which reading works best for their child. My son is obsessed with all things elephants, plus, this audiobook includes specially composed music designed to reinforce the story.
Which narration suits your nightly routine? Check out the first unique and relaxing bedtime audio from Carl-Johan Forssén Ehrlin, the New York Times and international bestseller The Rabbit Who Wants to Fall Asleep, also read by Kathleen McInerney and Fred Sanders!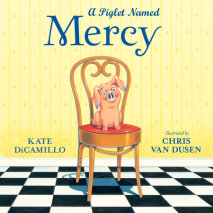 How exciting to be able to share the brilliant wonder of Kate DiCamillo with the littlest listeners. A piglet prequel to DiCamillo's beloved middle grade Mercy Watson series, this adorable audiobook read by Mark Bramhall lets kids experience the joy of a new arrival on Mr. Watson and Mrs. Watson's doorstep. And invites endless discussion of
What would YOU do if a tiny pig showed up at your door?
Grow with audio! Older kiddos can enjoy the Mercy Watson collection and other books on audio from the Newbery Award-winning author. See all audiobooks by Kate DiCamillo here.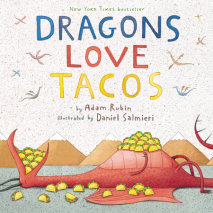 A perfect combination of things that
Roar!!!
and a favorite food,
Dragons Love Tacos
is a tasty and laugh-out-loud bedtime treat, read on audio by the author himself, with added music and sound effects. The only danger is having your kid request tacos right before bed.
High Five for Sequels! More music plus a time machine await kids' imaginations in Dragons Love Tacos 2: The Sequel. And for more bedtime fun from author Adam Rubin, check out High Five!
Keep exploring with more picture books on audio. Sweet dreams!