Barack Obama will narrate his presidential memoir A PROMISED LAND audiobook
Listen to a riveting, deeply personal account of history in the making—from the president who inspired us to believe in the power of democracy. On sale November 17, 2020, A PROMISED LAND, written and read by Barack Obama (a two-time Grammy Award winner), is the stirring, highly anticipated first volume of his presidential memoirs. In this audiobook, Barack Obama tells the story of his improbable odyssey from young man searching for his identity to leader of the free world, describing in strikingly personal detail both his political education and the landmark moments of the first term of his historic presidency–a time of dramatic transformation and turmoil.
Obama takes listeners on a compelling journey from his earliest political aspirations to the pivotal Iowa caucus victory that demonstrated the power of grassroots activism to the watershed night of November 4, 2008, when he was elected 44th president of the United States, becoming the first African American to hold the nation's highest office.
Learn more about this and all audiobooks by Barack Obama: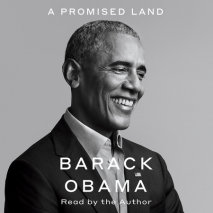 A PROMISED LAND
is extraordinarily intimate and introspective—the story of one man's bet with history, the faith of a community organizer tested on the world stage. Obama is candid about the balancing act of running for office as a Black American, bearing the expectations of a generation buoyed by messages of "hope and change," and meeting the moral challenges of high-stakes decision-making. He is frank about the forces that opposed him at home and abroad, open about how living in the White House affected his wife and daughters, and unafraid to reveal self-doubt and disappointment. Yet he never wavers from his belief that inside the great, ongoing American experiment, progress is always possible.
This beautifully written and powerful audiobook captures Barack Obama's conviction that democracy is not a gift from on high but something founded on empathy and common understanding and built together, day by day.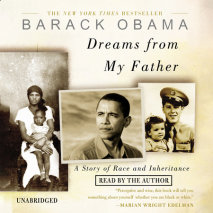 NOW AVAILABLE UNABRIDGED ON AUDIO FOR THE FIRST TIME#1 NEW YORK TIMES BESTSELLER • ONE OF ESSENCE'S 50 MOST IMPACTFUL BLACK BOOKS OF THE PAST 50 YEARS In this iconic memoir of his early days, Barack Obama "guides us straight to the intersection of the most serious questions of identity, class, and race" (The Washington Post Book World).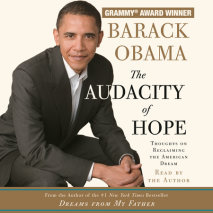 #1 NEW YORK TIMES BESTSELLER • Barack Obama's lucid vision of America's place in the world and call for a new kind of politics that builds upon our shared understandings as Americans, based on his years in the Senate   "In our lowdown, dispiriting era, Obama's talent for proposing humane, sensible solutions with uplifting, elegant prose does fill one with hope.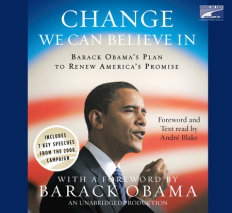 The election of Barack Obama as President of the United States is a defining moment in American history. After years of failed policies and failed politics from Washington, this is our chance to reclaim the American dream. Barack Obama has proven to be a new kind of leader–one who can bring people together, be honest about the challenges we face, and move this nation forward.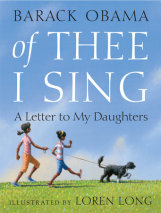 Barack Obama delivers a tender, beautiful letter to his daughters in this powerful picture book illustrated by award-winner Loren Long that's made to be treasured! In this poignant letter to his daughters, Barack Obama has written a moving tribute to thirteen groundbreaking Americans and the ideals that have shaped our nation.
Audiobooks by Michelle Obama: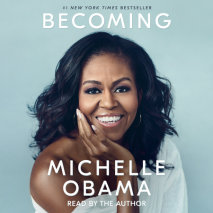 An intimate, powerful, and inspiring memoir by the former First Lady of the United States  #1 NEW YORK TIMES BESTSELLER • WATCH THE EMMY-NOMINATED NETFLIX ORIGINAL DOCUMENTARY • OPRAH'S BOOK CLUB PICK • NAACP IMAGE AWARD WINNER • ONE OF ESSENCE'S 50 MOST IMPACTFUL BLACK BOOKS OF THE PAST 50 YEARS In a life filled with meaning and accomplishment, Michelle Obama has emerged as one of the most iconic and compelling women of our era.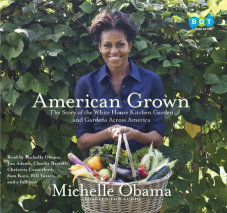 #1 NEW YORK TIMES BESTSELLER • The former First Lady, author of Becoming, and producer and star of Waffles + Mochi tells the inspirational story of the White House Kitchen Garden and how gardens can transform our lives and the health of our communities.