Collection Development
Queue Up These Podcasts, Hear Authors You Love!
So you've listened to their books and are left wanting more. Have no fear! We've curated this collection of podcasts, created by the authors you know and love so you can tune in to your favorites even after the story has ended. Happy Listening!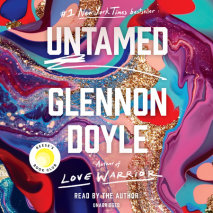 In her most revealing and powerful memoir yet, the activist, speaker, bestselling author, and "patron saint of female empowerment" (People) explores the joy and peace we discover when we stop striving to meet others' expectations and start trusting the voice deep within us.

On We Can Do Hard Things, Glennon and her sister Amanda drop the fake and talk honestly about the hard. Each week they help each other and their listeners live a little bit lighter and braver, more free and less alone.
Listen to the podcast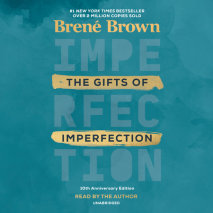 Brené writes, "This book is an invitation to join a wholehearted revolution. A small, quiet, grassroots movement that starts with each of us saying, 'My story matters because I matter.' Revolution might sound a little dramatic, but in this world, choosing authenticity and worthiness is an absolute act of resistance."

On Unlocking Us, join researcher and #1 New York Times bestselling author Brené Brown as she unpacks and explores the ideas, stories, experiences, books, films, and music that reflect the universal experiences of being human, from the bravest moments to the most brokenhearted.
Listen to the podcast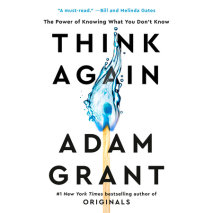 The bestselling author of Give and Take and Originals examines the critical art of rethinking: learning to question your opinions and open other people's minds, which can position you for excellence at work and wisdom in life.

Listen to Work Life with Adam Grant to get inside the minds of some of the world's most unusual professionals to discover the keys to better work life.
Listen to the podcast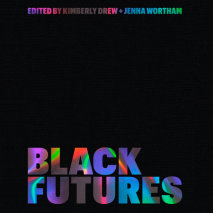 An archive of collective memory and exuberant testimony
A luminous map to navigate an opaque and disorienting present
An infinite geography of possible futures
What does it mean to be Black and alive right now?

Wesley Morris and Jenna Wortham are working it out in this show about culture. That means television, film, books, music — but also the culture of work, dating, the internet and how those fit together.
Listen to the podcast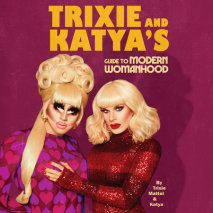 The RuPaul's Drag Race legends, stars of UNHhhh, and expert biological women share the secrets of their feminine mystique in this satirical guide to beauty and homemaking.

Listen to The Bald and the Beautiful with Trixie Mattel and Katya Zamo to hear them explore the cultural boundaries of modern beauty through interviews with gorgeous guests who inhabit various facets of the beauty industry.
Listen to the podcast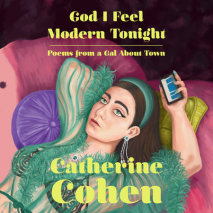 Poems of heartbreak and sex, self-care and self-critique, urban adventures and love on the road from the millennial quarantine queen and comedy sensation.


If you're looking for more laughs, tune into Seek Treatment to hear comedians Catherine Cohen and Pat Regan talk about boys, sex, dating, and love.
Listen to the podcast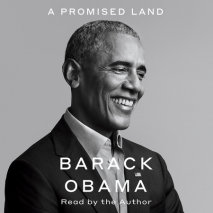 A riveting, deeply personal account of history in the making—from the president who inspired us to believe in the power of democracy.

Renegades: Born in the USA is a series of conversations between President Barack Obama and Bruce Springsteen about their lives, music, and enduring love of America—despite all its challenges.
Listen to the podcast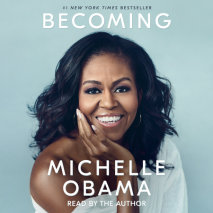 An intimate, powerful, and inspiring memoir by the former First Lady of the United States.

The Michelle Obama Podcast features the former First Lady diving deep into conversations with loved ones—family, friends, and colleagues—on the relationships in our lives that make us who we are.
Listen to the podcast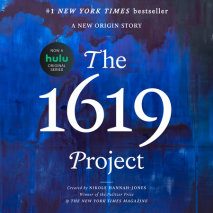 A dramatic expansion of a groundbreaking work of journalism, The 1619 Project: A New Origin Story offers a profoundly revealing vision of the American past and present.



An audio series on how slavery has transformed America, connecting past and present through the oldest form of storytelling.
Listen to the podcast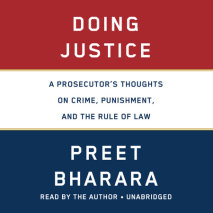 An important overview of the way our justice system works, and why the rule of law is essential to our survival as a society—from the one-time federal prosecutor for the Southern District of New York, and host of the Doing Justice podcast.

Join former U.S. Attorney Preet Bharara as he breaks down legal topics in the news and engages thought leaders in a podcast about power, policy, and justice.
Listen to the podcast
Looking to Create Your Own Podcast? Start Here!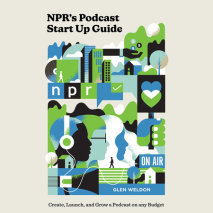 From NPR comes the definitive guide to podcasting—featuring step-by-step advice on how to find a unique topic, tell the best stories, and engage the most listeners, as well as the secrets that will take your pod to the next level.

Get obsessed with us. Five days a week, Pop Culture Happy Hour serves you recommendations and commentary on the buzziest movies, TV, music, books, videogames and more.
Listen to the podcast