Download This List For Excel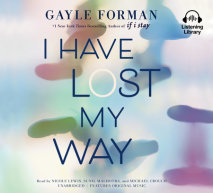 A powerful display of empathy and friendship from the #1 New York Times Bestselling author of If I Stay.The New York Times bestseller from the author of If I Stay "Heartwrenching...If you are ready to be emotionally wrecked yet again, you are in luck...
List Price: $50
ISBN: 9780525636274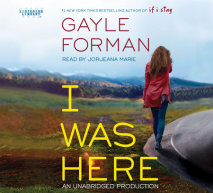 Cody and Meg were inseparable.Two peas in a pod.Until . . . they weren't anymore. When her best friend Meg drinks a bottle of industrial-strength cleaner alone in a motel room, Cody is understandably shocked and devastated. She and Meg ...
List Price: $50
ISBN: 9780553556117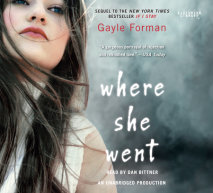 The highly anticipated sequel to the New York Times bestselling and critically acclaimed If I Stay Picking up several years after the dramatic conclusion of If I Stay, Where She Went continues the story of Adam and Mia, from Adam's point of view. Eve...
List Price: $44
ISBN: 9781101978252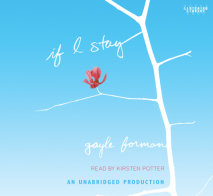 YALSA Amazing Audiobooks for Young AdultsYALSA Quick Picks for Reluctant ReadersYALSA Best Books for Young Adults"Just listen," Adam says with a voice that sounds like shrapnel.I open my eyes wide now. I sit up as much as I can. And I lis...
List Price: $45
ISBN: 9780739380840