Download This List For Excel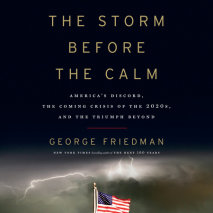 *One of Bloomberg's Best Books of the Year*The master geopolitical forecaster and New York Times bestselling author of The Next 100 Years focuses on the United States, predicting how the 2020s will bring dramatic upheaval and reshaping of American go...
List Price: $76
ISBN: 9780525496175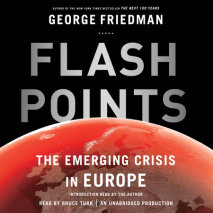 A major new book by New York Times bestselling author and geopolitical forecaster George Friedman (The Next 100 Years), with a bold thesis about coming events in Europe. This provocative work examines "flashpoints," unique ...
List Price: $85.50
ISBN: 9780553399110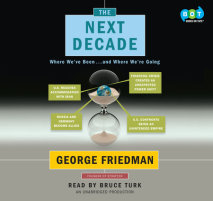 The author of the acclaimed New York Times bestseller The Next 100 Years now focuses his geopolitical forecasting acumen on the next decade and the imminent events and challenges that will test America and the world, specifically addressing the skill...
List Price: $85.50
ISBN: 9780307881090