Download This List For Excel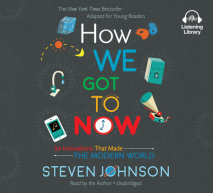 Did you drink a glass of water today? Did you turn on a light? Did you think about how miraculous either one of those things is when you did it? Of course not--but you should, and New York Times bestselling author Steven Johnson has. This adaptation ...
List Price: $30
ISBN: 9780525638414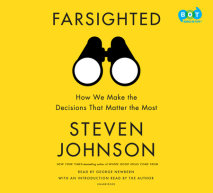 The hardest choices are also the most consequential. So why do we know so little about how to get them right? Big, life-altering decisions matter so much more than the decisions we make every day, and they're also the most difficult: where to live, w...
List Price: $35
ISBN: 9780525626039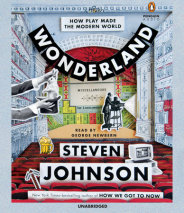 "A house of wonders itself. . . . Wonderland inspires grins and well-what-d'ya-knows" —The New York Times Book ReviewFrom the New York Times–bestselling author of How We Got to Now and Farsighted,...
List Price: $57
ISBN: 9780735288317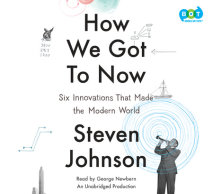 From the New York Times–bestselling author of Where Good Ideas Come From and Everything Bad Is Good for You, a new look at the power and legacy of great ideas.In this illustrated volume, Steven Johnson explores the history of innovation over ...
List Price: $66.50
ISBN: 9780553544725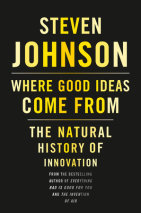 One of our most innovative, popular thinkers takes on-in exhilarating style-one of our key questions: Where do good ideas come from?
List Price: $57
ISBN: 9781101977484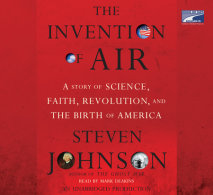 The Invention of Air is a story of sweeping historical transformation, of genius and friendship, violence and world-changing ideas, that boldly recasts our understanding of the most significant events in our history.It centers on the story of Joseph ...
List Price: $76
ISBN: 9781415959336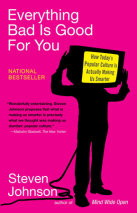 From the author of the New York Times bestseller Mind Wide Open comes a groundbreaking assessment of popular culture as it's never been considered before: through the lens of intelligence.Forget everything you've ever read about th...
List Price: $47.50
ISBN: 9781101979136