Download This List For Excel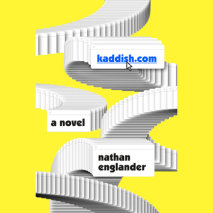 The celebrated Pulitzer finalist and prize-winning author of Dinner at the Center of the Earth and What We Talk About When We Talk About Anne Frank delivers his best work yet, a streamlined comic masterpiece about a son's failure to say Kaddish...
List Price: $47.50
ISBN: 9780525500001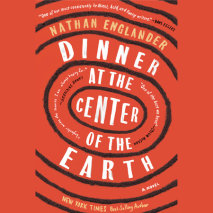 The best work yet from the Pulitzer finalist and best-selling author of For the Relief of Unbearable Urges--a political thriller that unfolds in the highly charged territory of the Israeli-Palestinian conflict and pivots on the complex relationship b...
List Price: $76
ISBN: 9780525499985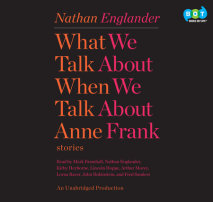 These eight new stories from the celebrated novelist and short-story writer Nathan Englander display a gifted young author grappling with the great questions of modern life, with a command of language and the imagination that place Englander at the v...
List Price: $95
ISBN: 9780307989321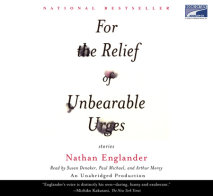 A NEW YORK TIMES NOTABLE BOOK"Taut, edgy, sharply observed. . . . A revelation of the human condition." –The New York Times Book ReviewIn the collection's hilarious title story, a Hasidic man gets a special dispensation from h...
List Price: $76
ISBN: 9781415938102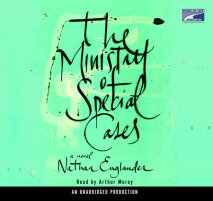 From its unforgettable opening scene in the darkness of a forgotten cemetery in Buenos Aires, THE MINISTRY OF SPECIAL CASES casts a powerful spell. In the heart of Argentina's Dirty War, Kaddish Poznan struggles with a son who won't accep...
List Price: $95
ISBN: 9781415938126