Download This List For Excel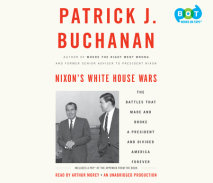 From Vietnam to the Southern Strategy, from the opening of China to the scandal of Watergate, Pat Buchanan—speechwriter and senior adviser to President Nixon—tells the untold story of Nixon's embattled White House, from its historic...
List Price: $95
ISBN: 9781524722784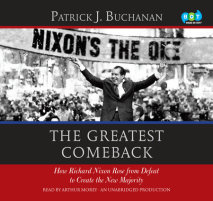 Patrick J. Buchanan, bestselling author and senior advisor to Richard Nixon, tells the definitive story of Nixon's resurrection from the political graveyard and his rise to the presidency. After suffering stinging defeats in the 1960 presidential el...
List Price: $95
ISBN: 9780553409987
Were World Wars I and II–which can now be seen as a thirty-year paroxysm of slaughter and destruction–inevitable? Were they necessary wars? Were the bloodiest and most devastating conflicts ever suffered by mankind fated by forces beyond ...
List Price: $95
ISBN: 9781415954829