Download This List For Excel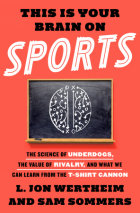 This is Your Brain on Sports is the audiobook for sports fans searching for a deeper understanding of the games they watch and the people who play them.  Sports Illustrated executive editor and bestselling author L. Jon ...
List Price: $76
ISBN: 9780399566943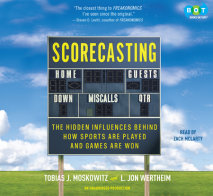 In Scorecasting, University of Chicago behavioral economist Tobias Moskowitz teams up with veteran Sports Illustrated writer L. Jon Wertheim to overturn some of the most cherished truisms of sports, and reveal the hidden forces that shape how basketb...
List Price: $66.50
ISBN: 9780307877703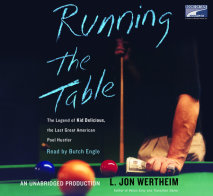 In many sports, the pinnacle is Wheaties-box fame and notoriety. But in the world of pool, notoriety is the last thing a hustler desires. Such is the dilemma that faces Danny Basavich, an affable, generously proportioned Jewish kid from Jersey, who f...
List Price: $76
ISBN: 9781415942628