Download This List For Excel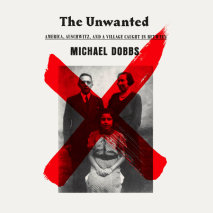 Published in association with the United States Holocaust Memorial Museum, a riveting story of Jewish families seeking to escape Nazi Germany"What's most chilling about Dobbs's book is how his account of the early years of World War II echoes our pol...
List Price: $85.50
ISBN: 9781984845627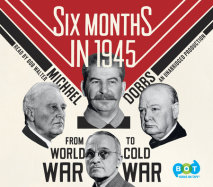 From the author of the best-selling One Minute to Midnight, a riveting account of the pivotal six-month period spanning the end of World War II, the dawn of the nuclear age, and the beginning of the Cold War. When Roosevelt, Stalin, and Churchill met...
List Price: $95
ISBN: 9780449013786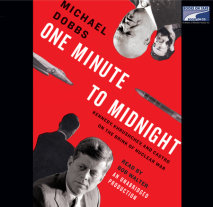 In October 1962, at the height of the Cold War, the United States and the Soviet Union appeared to be sliding inexorably toward a nuclear conflict over the placement of missiles in Cuba. Veteran Washington Post reporter Michael Dobbs has pored over p...
List Price: $95
ISBN: 9781415954591