Download This List For Excel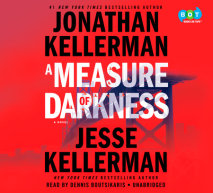 Deputy coroner Clay Edison goes to extreme lengths for a forgotten Jane Doe in the new thriller from a father-son team of bestselling authors who write "brilliant, page-turning fiction" (Stephen King)."As for the keen sense of drama...
List Price: $40
ISBN: 9780525637264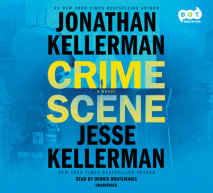 NEW YORK TIMES BESTSELLER • A former star athlete turned deputy coroner is drawn into a brutal, complicated murder in this psychological thriller from a father-son writing team that delivers "brilliant, page-turning fiction" (Stephen...
List Price: $40
ISBN: 9780525492528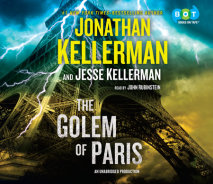 From two #1 bestselling masters of crime fiction comes an extraordinary thriller about family, murder, and the secrets that refuse to stay buried. It's been more than a year since LAPD detective Jacob Lev learned the remarkable truth about...
List Price: $95
ISBN: 9781101923818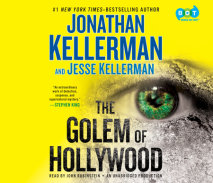 "An extraordinary work of detection, suspense, and supernatural mystery. I spent three days totally lost in the world Jonathan and Jesse Kellerman have created. This is brilliant, page-turning fiction with mythic underpinnings that give it a sp...
List Price: $95
ISBN: 9780553544886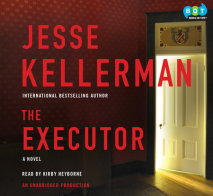 Things aren't going well for Joseph Geist. He's broke. His graduate school advisor won't talk to him. His girlfriend has kicked him out of her apartment, leaving him homeless and alone. It's a tough spot for a philosopher to b...
List Price: $95
ISBN: 9780307735935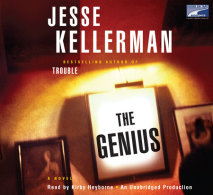 Ethan Muller is struggling to establish his reputation as a dealer in the cutthroat world of contemporary art when he stumbles onto a once-in-a-lifetime opportunity: in a decaying New York slum, an elderly tenant named Victor Cracke has disappeared, ...
List Price: $95
ISBN: 9781415954614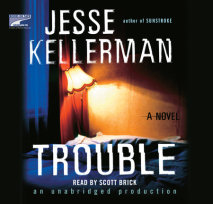 "A finely written, sleekly plotted novel."–Los Angeles Times on SunstrokeYoung, idealistic, and overworked, Jonah Stem is living the lonely life of a medical student in New York City when he accidentally stumbles across a murder in ...
List Price: $86.60
ISBN: 9781415937129