Download This List For Excel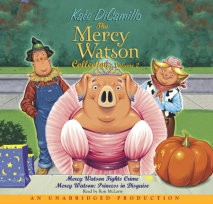 Mercy Watson Fights CrimeOne night, Mercy hears a noise. An unlikely thief is robbing the Watsons! But as the thief soon discovers, crime doesn't pay. Not when there is a very large pig involved.Mercy Watson: Princess in DisguiseIt's Hall...
List Price: $15
ISBN: 9780739336304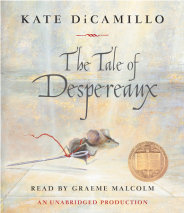 This is the story of Desperaux Tilling, a mouse in love with music, stories, and a princess named Pea. It is also the story of Miggery Sow, a slow-witted serving girl with a simple, impossible wish. These characters are about to embark on a journey t...
List Price: $19.99
ISBN: 9781400099139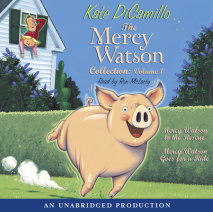 Mercy Watson to the RescueTo Mr. & Mrs. Watson, Mercy is not just a pig–she's a porcine wonder. And to the portly and good-natured Mercy, the Watson's are an excellent source of buttered toast, no to mention that buttery-toast feeling she g...
List Price: $20
ISBN: 9780739335574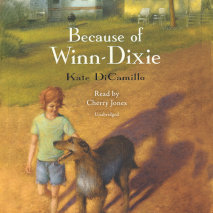 A classic tale by Newbery Medalist Kate DiCamillo, America's beloved storyteller. One summer's day, ten-year-old India Opal Buloni goes down to the local supermarket for some groceries—and comes home with a dog. But Winn-Dixie is no...
List Price: $19.99
ISBN: 9781400091492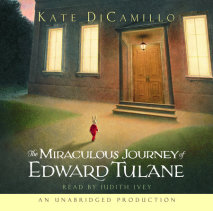 "Someone will come for you, but first you must open your heart. . . ." Once, in a house on Egypt Street, there lived a china rabbit named Edward Tulane. The rabbit was very pleased with himself, and for good reason: he was owned by a girl...
List Price: $24
ISBN: 9780307245953