Download This List For Excel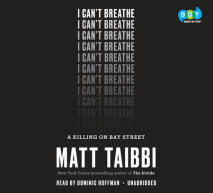 A work of riveting literary journalism that explores the roots and repercussions of the infamous killing of Eric Garner by the New York City police—from the bestselling author of The DivideNAMED ONE OF THE TEN BEST BOOKS OF THE YEAR BY THE WASH...
List Price: $95
ISBN: 9780735288164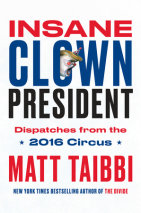 NEW YORK TIMES BESTSELLER • Dispatches from the 2016 election that provide an eerily prescient take on our democracy's uncertain future, by the country's most perceptive and fearless political journalist. In twenty-five pieces from R...
List Price: $66.50
ISBN: 9780525496090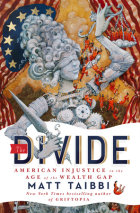 NEW YORK TIMES BESTSELLER • NAMED ONE OF THE BEST BOOKS OF THE YEAR BY THE WASHINGTON POST, NPR, AND KIRKUS REVIEWSA scathing portrait of an urgent new American crisis   Over the last two decades, America has been falling deeper and de...
List Price: $95
ISBN: 9780804128063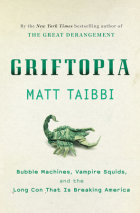 The dramatic story behind the most audacious power grab in American history   The financial crisis that exploded in 2008 isn't past but prologue. The stunning rise, fall, and rescue of Wall Street in the bubble-and-bailout era was the comi...
List Price: $95
ISBN: 9780307751102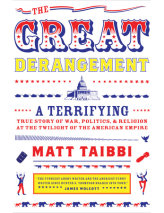 A REVELATORY AND DARKLY COMIC ADVENTURE THROUGH A NATION ON THE VERGE OF A NERVOUS BREAKDOWN—FROM THE HALLS OF CONGRESS TO THE BASES OF BAGHDAD TO THE APOCALYPTIC CHURCHES OF THE HEARTLANDRolling Stone's Matt Taibbi set out to describe th...
List Price: $47.50
ISBN: 9781415956472