Download This List For Excel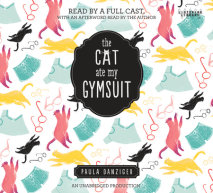 Marcy's life is a mess. Her parents don't understand her, she feels like a fat blimp with no friends, and her favorite teacher just got fired. Ms. Finney wasn't like the other teachers, and she was helping Marcy feel good about bein...
List Price: $34
ISBN: 9780553555981
In this powerful sequel to the acclaimed novel-in-letters P.S. Longer Letter Later, best friends Elizabeth and Tara*Starr are still totally different. Tara*Starr accessorizes with glitter and sequins and loves to be in the spotlight. Elizabeth loves ...
List Price: $32.30
ISBN: 9780739373897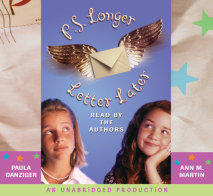 Elizabeth and Tara*Starr are totally different. Tara*Starr wears glitter and sequins, loves to be the center of attention, and has two parents who won't grow up. Elizabeth is shy and quiet, hates being the center of attention, and lives in a ...
List Price: $25.50
ISBN: 9780739373750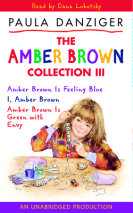 Amber Brown's life is complicated by her parents' divorce and shared custody, but her irrepressible spirit, great friends, and sense of humor make her third- and fourth-grade escapades lively and entertaining. In Amber Brown Is Feeli...
List Price: $38.25
ISBN: 9780739360293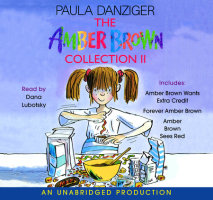 3 hours, 44 minutes
Performed by Dana Lubotsky

The spunky third-grader is back in this collection of stories on two cassettes. Includes Amber Brown Wants Extra Credit, Forever Amber Brown and Amber Brown Sees Red.
List Price: $20.40
ISBN: 9780739355244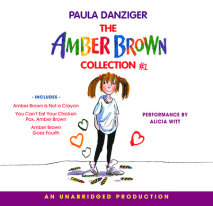 Meet Amber Brown, the unforgettable third-grader whose spunk and good humor help her survive the joys and sorrows that life delivers in this collection of three stories. Includes Amber Brown is Not a Crayon; You Can't Eat Your Chicken Pox, Amber Brow...
List Price: $25.50
ISBN: 9780739350232