Download This List For Excel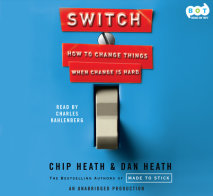 Why is it so hard to make lasting changes in our companies, in our communities, and in our own lives?The primary obstacle is a conflict that's built into our brains, say Chip and Dan Heath, authors of the critically acclaimed bestseller Made to Stick...
List Price: $35
ISBN: 9780739376966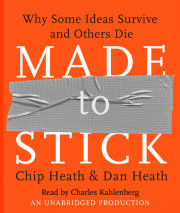 NEW YORK TIMES BESTSELLER • The instant classic about why some ideas thrive, why others die, and how to improve your idea's chances—essential reading in the "fake news" era.   Mark Twain once observed, &ldq...
List Price: $29.95
ISBN: 9780739341346