Download This List For Excel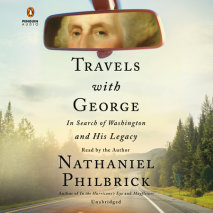 NEW YORK TIMES BESTSELLER"Travels with George . . . is quintessential Philbrick—a lively, courageous, and masterful achievement." —The Boston Globe Does George Washington still matter? Bestselling author Nathaniel Philbri...
List Price: $40
ISBN: 9780593417881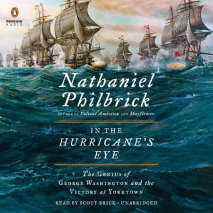 NEW YORK TIMES BESTSELLER"Nathaniel Philbrick is a masterly storyteller. Here he seeks to elevate the naval battles between the French and British to a central place in the history of the American Revolution. He succeeds, marvelously."--The New ...
List Price: $85.50
ISBN: 9780525641698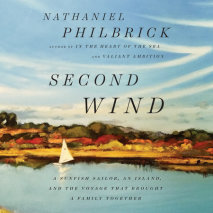 A charming memoir of midlife by the bestselling author of Mayflower and In the Hurricane's Eye, recounting his attempt to recapture a national sailing championship he'd won at twenty-two."There had been something elemental and all consuming abo...
List Price: $47.50
ISBN: 9780525500681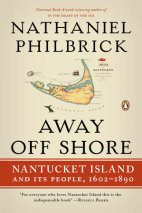 A book about a tiny island with a huge history, from a New York Times bestselling author of the forthcoming book, Valiant Ambition (May 2016) "For everyone who loves Nantucket Island this is the indispensable book." —Russell BakerIn...
List Price: $76
ISBN: 9780525498216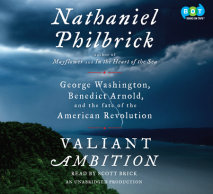 A New York Times BestsellerWinner of the George Washington PrizeA surprising account of the middle years of the American Revolution and the tragic relationship between George Washington and Benedict Arnold, from the New York Times bestsell...
List Price: $95
ISBN: 9780147524393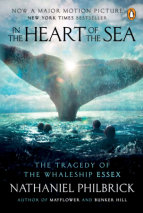 Soon to be a major motion picture starring Chris Hemsworth, Cillian Murphy, Ben Wishaw, and Brendan Gleeson, and directed by Ron Howard.The ordeal of the whaleship Essex was an event as mythic in the nineteenth century as the sinking of the Titani...
List Price: $76
ISBN: 9781101887912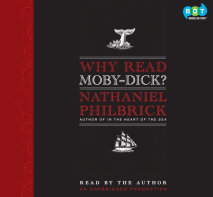 The New York Times bestselling author of seagoing epics now celebrates an American classic. Moby-Dick is perhaps the greatest of the Great American Novels, yet its length and esoteric subject matter create an aura of difficulty that too often keeps r...
List Price: $38
ISBN: 9780307969682