Download This List For Excel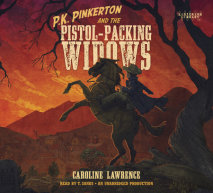 Winning hearts and rave reviews, master-of-disguise P.K. Pinkerton returns to the Wild West in the best adventure yet!P.K. Pinkerton's detective agency is thriving in Virginia City—until the evening P.K. is abruptly stuffed into a turnip ...
List Price: $49
ISBN: 9780804167994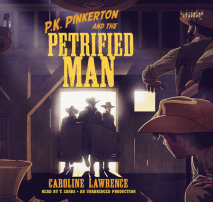 Author Caroline Lawrence returns to the Wild West with another action-packed mystery starring Master-of-Disguise, P.K. Pinkerton. After vanquishing three notorious Desperados, twelve-year-old P.K. Pinkerton opens a private-eye business in Virginia Ci...
List Price: $49
ISBN: 9780307968876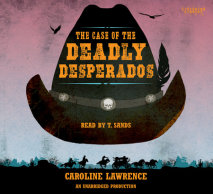 The year is 1862 and twelve-year-old P.K. Pinkerton is on the run from Whittlin Walt and his gang of ruthless desperados. P.K. is determined to hold on to his ma,s last priceless possession: the deed to a large amount of land and silver mines in the ...
List Price: $43
ISBN: 9780307968845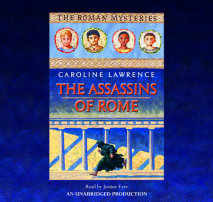 Jonathan goes on a secret quest to Rome, and Flavia, Nubia and Lupus set out to find him. Their dangerous mission takes them to the Golden House of Nero where a deadly assassin is rumoured to be at work - and they learn what happened to Jonathan's fa...
List Price: $33
ISBN: 9780739386408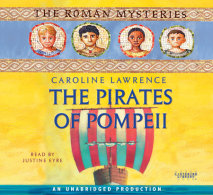 It is late August of A.D. 79. The Roman world is reeling from the eruption of Mount Vesuvius. Volcanic ash covers the land, sunsets are blood-red, and the sea gives up corpses of the dead.At a makeshift camp south of Stabia, hundreds of refugees from...
List Price: $32.30
ISBN: 9780307582072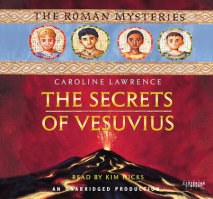 Flavia, Jonathan, Nubia and Lupus–the four friends from The Thieves of Ostia–sail to the Bay of Naples to spend the summer with Flavia's uncle, who lives near Pompeii. There they uncover a riddle that may lead them to great treasure...
List Price: $32.30
ISBN: 9780307582058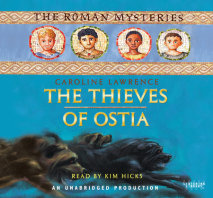 The year is 79 AD. The place is Ostia, the port of Rome. Flavia Gemina, a Roman sea captain's daughter, is about to embark on a thrilling adventure.Set in the graveyard, marketplace, and courtyards of a Roman city, this fast-paced mystery paint...
List Price: $32.30
ISBN: 9780307582034