Download This List For Excel
#1 NEW YORK TIMES BESTSELLERIt was never supposed to be this close. And of course she was supposed to win. How Hillary Clinton lost the 2016 election to Donald Trump is the riveting story of a sure thing gone off the rails. For every Comey revelation...
List Price: $95
ISBN: 9781524722913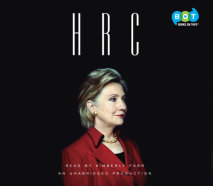 The mesmerizing story of Hillary Clinton's political rebirth, based on eyewitness accounts from deep inside her inner circleHillary Clinton's surprising defeat in the 2008 Democratic primary brought her to the nadir of her political career, van...
List Price: $95
ISBN: 9780804149280