Download This List For Excel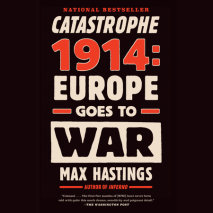 From the acclaimed military historian, a new history of the outbreak of World War I: the dramatic stretch from the breakdown of diplomacy to the battles—the Marne, Ypres, Tannenberg—that marked the frenzied first year before the war bogge...
List Price: $95
ISBN: 9780593408360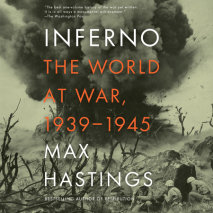 From one of our finest military historians, a monumental work that shows us at once the truly global reach of World War II and its deeply personal consequences. World War II involved tens of millions of soldiers and cost sixty million lives—an ...
List Price: $95
ISBN: 9780593408346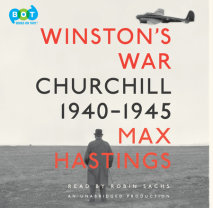 A vivid and incisive portrait of Winston Churchill during wartime from acclaimed historian Max Hastings, Winston's War captures the full range of Churchill's endlessly fascinating character. At once brilliant and infuriating, self-importa...
List Price: $95
ISBN: 9780307712905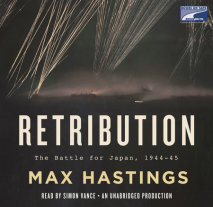 In his critically acclaimed Armageddon, Hastings detailed the last twelve months of the struggle for Germany. Here, in what can be considered a companion volume, he covers the horrific story of the war against Japan.By the summer of 1944 it was clear...
List Price: $95
ISBN: 9781415948422