Download This List For Excel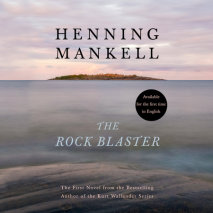 Henning Mankell's first novel, never before released in English, explores the reflections of a working class man who has struggled against the constraints of his station for his entire life. A VINTAGE ORIGINAL.The year is 1911. The young rock blaster...
List Price: $38
ISBN: 9780593170663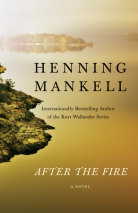 Henning Mankell's last novel, about an aging man whose quiet, solitary life on an isolated island off the coast of Sweden is turned upside down when his house catches fire. Fredrik Welin is a former surgeon who retired in disgrace decades earlier to ...
List Price: $95
ISBN: 9780525524205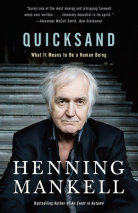 In January 2014 I was informed that I had cancer. However, Quicksand is not a book about death and destruction, but about what it means to be human. I have undertaken a journey from my childhood to the man I am today, writing about the key events in ...
List Price: $76
ISBN: 9781524756956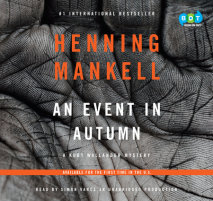 After nearly thirty years in the same job, Inspector Kurt Wallander is tired, restless, and itching to make a change. He is taken with a certain old farmhouse, perfectly situated in a quiet countryside with a charming, overgrown garden. There he find...
List Price: $38
ISBN: 9780804192705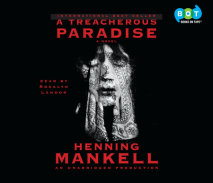 From the internationally acclaimed author of the Kurt Wallander crime novels, a powerful stand-alone novel set in early-twentieth-century Sweden and Mozambique, whose vividly drawn female protagonist is awoken from her naïveté by her expo...
List Price: $95
ISBN: 9780804126960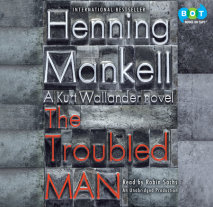 The much-anticipated return of Henning Mankell's brilliant, brooding detective, Kurt Wallander.On a winter day in 2008, Håkan von Enke, a retired high-ranking naval officer, vanishes during his daily walk in a forest near Stockholm. The in...
List Price: $95
ISBN: 9780307877994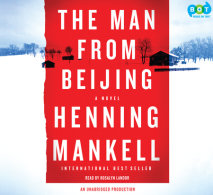 The acclaimed author of the Kurt Wallander mysteries, writing at the height of his powers, now gives us an electrifying stand-alone global thriller.January 2006. In the Swedish hamlet of Hesjövallen, nineteen people have been massacred. The only...
List Price: $95
ISBN: 9780307712387