Download This List For Excel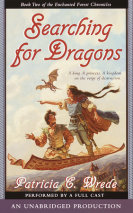 Read by a full castApprox. 6 hours4 cassettesA diverting and ingenious sequel to Dealing With Dragons.Those wicked wizards are at it again! This time they are draining power from the Enchanted Forest. And that does not sit well with Mendanbar the K...
List Price: $38.25
ISBN: 9780739355954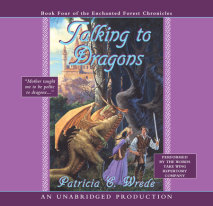 "Mother taught me to be polite to dragons. . . "Daystar never thought he'd be walking through the Enchanted Forest with a magic sword, a fire-witch, and a baby dragon. He never dreamed his mother, Cimorene, would tell him to leave t...
List Price: $25.50
ISBN: 9780739355220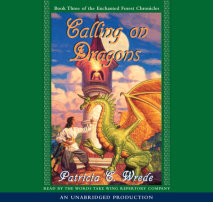 The third of four volumes in the critically acclaimed Enchanted Forest Chronicles.Queen Cimorene, Morwen the witch, and a host of other characters once again foil the plots of the perfidious wizards in this third volume of the Enchanted Forest Chroni...
List Price: $38.25
ISBN: 9780739355695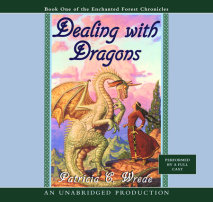 Performed by the Words Take Wing Repertory Company5 hours, 12 minutes4 cassettesPrincess Cimerone and the dragon Kazul share a spirited adventure with an extraordinary cast of characters in this first book in the Enchanted Forest  Chronicle...
List Price: $32.30
ISBN: 9780739330661