Download This List For Excel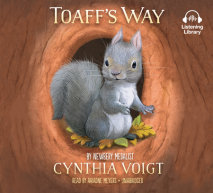 Meet Toaff: a lovable squirrel, and new standout character, searching for a place to call home in this gem of a story by a Newbery Medal-winning author. Toaff is a small squirrel full of big questions. Why must I stay away from the human's house? Why...
List Price: $45
ISBN: 9780525624806
In Act III of Newbery Medalist Cynthia Voigt's Mister Max trilogy, the solutioneer sets off to rescue his missing parents!   Ever since Max's parents were spirited away on a mysterious ship, he has longed to find them.   He&rsqu...
List Price: $63
ISBN: 9780804122146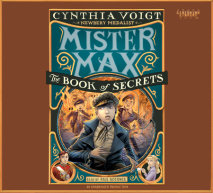 From Newbery Medalist Cynthia Voigt, Book II in the exciting adventures of Mister Max—12-year-old detective in disguise.   In Mister Max: The Book of Lost Things, Max Starling proved that he is more than a detective, he's a Solutione...
List Price: $51
ISBN: 9780804122108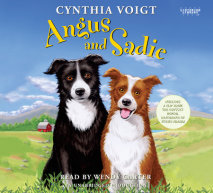 Angus is black and white and strong.Sadie is reddish brown and white and small."They don't look much alike," says Missus."They don't act much alike," says Mister.Angus and Sadie are brother and sister. Angus is bigger. He is a good, brave, and clever...
List Price: $30
ISBN: 9780553396355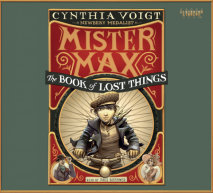 Newbery medalist Cynthia Voigt presents a rollicking mystery in three acts!Max's parents are missing. They are actors, and thus unpredictable, but sailing away, leaving Max with only a cryptic note, is unusual even for them. Did they intend to leave ...
List Price: $69
ISBN: 9780804122061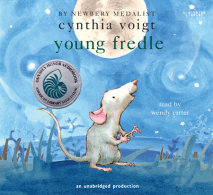 Cynthia Voigt crafts a novel about discovery, perspective, and the meaning of home—all through the eyes of an affable and worried little mouse. Fredle is an earnest young fellow suddenly cast out of his cozy home behind the kitchen cabinets&mda...
List Price: $43
ISBN: 9780307747594