Download This List For Excel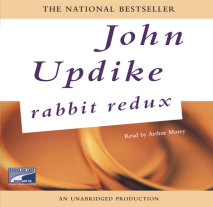 "A triumph."NEWSDAYThe assumptions and obsessions that control our daily lives are explored in tantalizing detail by master novelist John Updike in this wise, witty, and sexy story. Harry Angstrom--known to all as Rabbit, one of America's m...
List Price: $95
ISBN: 9781415958551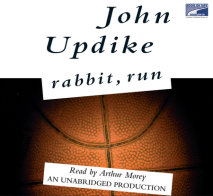 Rabbit, Run is the book that established John Updike as one of the major American novelists of his—or any other—generation. Its hero is Harry "Rabbit" Angstrom, a onetime high-school basketball star who on an impulse deserts h...
List Price: $85.50
ISBN: 9781415958537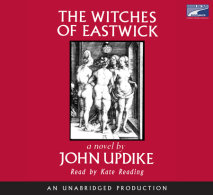 "John Updike is the great genial sorcerer of American letters [and] The Witches of Eastwick [is one of his] most ambitious works. . . . [A] comedy of the blackest sort."—The New York Times Book ReviewToward the end of the Vietnam er...
List Price: $85.50
ISBN: 9781415957646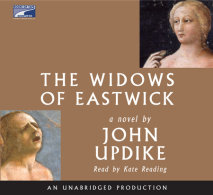 After traveling the world to exotic lands, Alexandra, Jane, and Sukie–now widowed but still witches–return to the Rhode Island seaside town of Eastwick, "the scene of their primes," site of their enchanted mischief more than t...
List Price: $85.50
ISBN: 9781415957660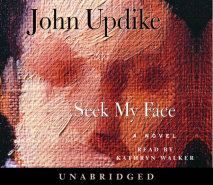 John Updike's twentieth novel, like his first, The Poorhouse Fair (1959), takes place in one day, a day that contains much conversation and some rain. The seventy-eight-year-old painter Hope Chafetz, who in the course of her eventful life has b...
List Price: $66.50
ISBN: 9781415952009
John Updike's twenty-first novel, a bildungsroman, follows its hero, Owen Mackenzie, from his birth in the semi-rural Pennsylvania town of Willow to his retirement in the rather geriatric community of Haskells Crossing, Massachusetts. In betwee...
List Price: $68.40
ISBN: 9780739345788