Download This List For Excel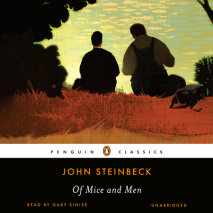 A controversial tale of friendship and tragedy during the Great Depression   They are an unlikely pair: George is "small and quick and dark of face"; Lennie, a man of tremendous size, has the mind of a young child. Yet they have formed a "family...
List Price: $19.95
ISBN: 9780142429181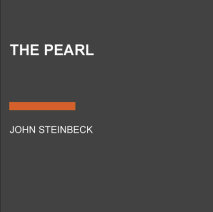 "There it lay, the great pearl, perfect as the moon."   Like his father and grandfather before him, Kino is a poor diver, gathering pearls from the gulf beds that once brought great wealth to the Kings of Spain and now provide Kino, ...
List Price: $19.95
ISBN: 9780142429204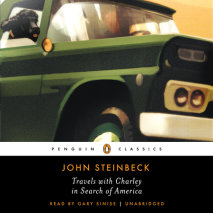 An intimate journey across America, as told by one of its most beloved writers   To hear the speech of the real America, to smell the grass and the trees, to see the colors and the light—these were John Steinbeck's goals as he set out, at ...
List Price: $30
ISBN: 9780142429198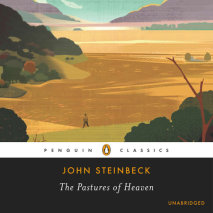 In Nobel Prize winner John Steinbeck's beautifully rendered depictions of small yet fateful moments that transform ordinary lives, these twelve early stories introduce both the subject and style of artistic expression that recur in the most imp...
List Price: $57
ISBN: 9781101928332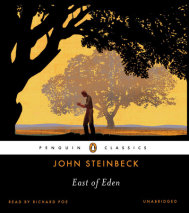 The masterpiece of Steinbeck's later years, East of Eden is a sprawling epic in which Steinbeck created his most mesmerizing characters and explored his most enduring themes: the mystery of identity, the inexplicability of love, and t...
List Price: $49.95
ISBN: 9780142429211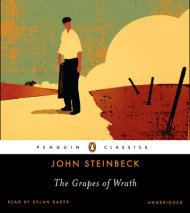 The Pulitzer Prize-winning epic of the Great Depression, a book that galvanized—and sometimes outraged—millions of readers.First published in 1939, Steinbeck's Pulitzer Prize-winning epic of the Great Depression chronicles the Dust ...
List Price: $39.95
ISBN: 9780143145158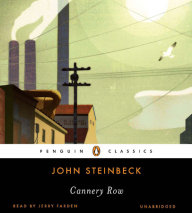 Steinbeck's tough yet charming portrait of people on the margins of society, dependant on one another for both physical and emotional survival Published in 1945, Cannery Row focuses on the acceptance of life as it is: both the exuberance of community...
List Price: $29.95
ISBN: 9781611760149