Download This List For Excel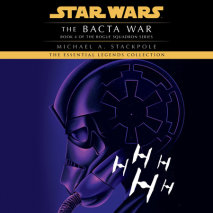 The fourth book in the epic adventure featuring the fearless pilots of Rogue Squadron.After her attempt to strike at the heart of Coruscant with a deadly virus, the sinister Ysanne Isard sets her sights on destabilizing the New Republic by seizing it...
List Price: $95
ISBN: 9780593583852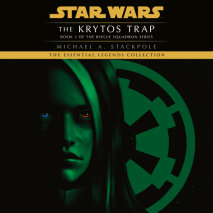 The brave pilots of Rogue Squadron face the impossible as the sinister Ysanne Isard wreaks havoc on a fragile Coruscant.The Rebels have taken the Imperial headquarters world of Coruscant, but their problems are far from over.A killer virus called Kry...
List Price: $95
ISBN: 9780593583814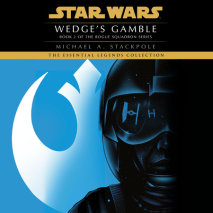 Led by Wedge Antilles, the legendary pilots of Rogue Squadron prepare to risk everything in their battle against the Empire.Sleek, swift, and deadly, they are the X-wing fighters. And as the battle against the Empire rages across the vastness of spac...
List Price: $95
ISBN: 9780593583791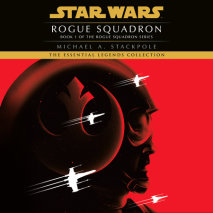 In this essential Star Wars Legends novel, discover the legacy of Rogue Squadron and its fabled pilots, who became a symbol of hope throughout the galaxy.They are sleek, swift, and deadly. They are the X-wing fighters. And as the struggle rages acros...
List Price: $95
ISBN: 9780593509852