Download This List For Excel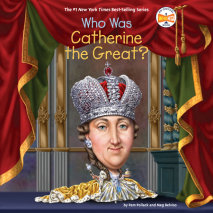 Learn how a Prussian princess grew up to be Russia's longest-ruling female leader!Born in 1729, Princess Sophie of Anhalt-Zerbs was never supposed to come to power. But at age sixteen, she married the heir to the Russian throne. By 1762, Sophie, know...
List Price: $22
ISBN: 9780593340837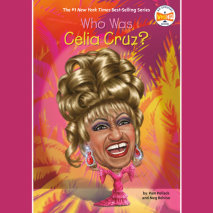 How did a working-class girl from Cuba become a symbol of artistic freedom for Cuban Americans and the "Queen of Salsa"? Find out in this addition to the Who HQ library!Although her family and friends know her as Úrsula Hilaria Celia de la Car...
List Price: $22
ISBN: 9780593208809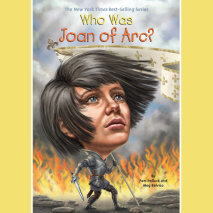 Joan of Arc was born in a small French village during the worst period of the Hundred Years' War. For generations, France had been besieged by the British. At age 11, Joan began to see religious visions telling her to join forces with the King of Fra...
List Price: $22
ISBN: 9780525636816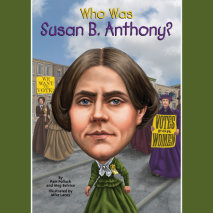 Susan B. Anthony may be an international icon but her campaign for women's rights had personal roots. Working as a school teacher in New York, Anthony refused to settle for less pay than her male colleagues which ignited her lifelong devotion to wome...
List Price: $22
ISBN: 9780525636892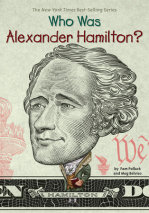 Read the story of the Founding Father who inspired the smash Broadway musical.Born in the British West Indies and orphaned as a child, Alexander Hamilton made his way to the American Colonies and studied to become a lawyer. He joined a local militia ...
List Price: $22
ISBN: 9780525493709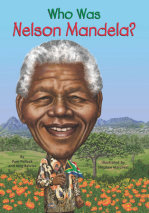 As a child he dreamt of changing South Africa; as a man he changed the world.  Nelson Mandela spent his life battling apartheid and championing a peaceful revolution.  He spent twenty-seven years in prison and emerged as the inspiring leade...
List Price: $22
ISBN: 9780451484420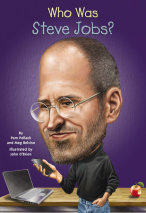 Steve Jobs, adopted in infancy by a family in San Francisco, packed a lot of life into fifty-six short years. In this Who Was…? biography, children will learn how his obsession with computers and technology at an early age led him to co-found a...
List Price: $22
ISBN: 9780451484482