Download This List For Excel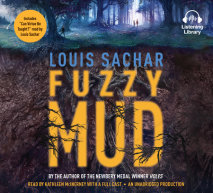 From the author of the acclaimed bestseller Holes, winner of the Newbery Award and the National Book Award, comes a new middle-grade novel with universal appeal. Combining horror-movie suspense with the issues of friendship, bullying, and the possibi...
List Price: $38
ISBN: 9780804121392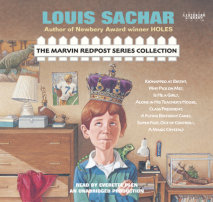 Meet Marvin Redpost, the Master of Mayhem! Kidnapped at Birth?: Marvin Redpost has finally figured out why he doesn't look like anyone in his family. He's not really Marvin Redpost—he's Robert, the lost prince of Shampoon! Why Pick on Me?:...
List Price: $38
ISBN: 9780385368308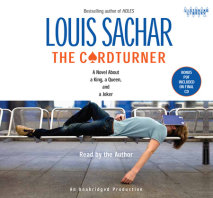 From Louis Sachar, New York Times bestselling author and winner of the Newbery Medal for HOLES, comes the young adult novel THE CARDTURNER, an exploration of the human condition. How are we supposed to be partners? He can't see the cards a...
List Price: $47
ISBN: 9780307737809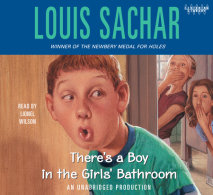 "Give me a dollar or I'll spit on you."  That's Bradley Chalkers for you. He's the oldest kid in the fifth grade. He tells enormous lies. He picks fights with girls, and the teachers say he has serious behavior...
List Price: $25.50
ISBN: 9780739372142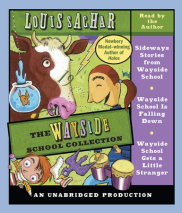 SIDEWAYS STORIES FROM WAYSIDE SCHOOL–You can imagine the confusion at Wayside School when the builder made a terrible mistake. Instead of building 30 classrooms side-by-side, he built them one on top of another. Maybe that accounts for the wac...
List Price: $51
ISBN: 9780739368213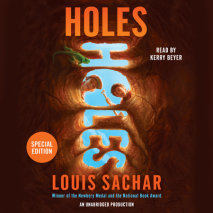 #1 NEW YORK TIMES BESTSELLER • NEWBERY MEDAL WINNER • NATIONAL BOOK AWARD WINNERDig deep in this award-winning, modern classic that will remind readers that adventure is right around the corner--or just under your feet!Stanley Yelnats is un...
List Price: $19.95
ISBN: 9780739331767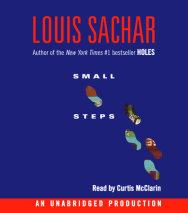 Two years after being released from Camp Green Lake, Armpit is home in Austin, Texas, trying to turn his life around. But it's hard when you have a record, and everyone expects the worst from you. The only person who believes in him is Ginny, h...
List Price: $38.25
ISBN: 9780739345030