Download This List For Excel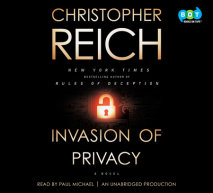 One woman's quest to discover the truth behind her husband's death will pit her against a new generation of cutting-edge surveillance technology and the most dangerous conspiracy in America—Invasion of Privacy is the riveting, new standalo...
List Price: $95
ISBN: 9780307878762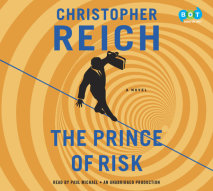 At the crossroads of high finance and international terrorism, a New York hedge-fund manager searches for the truth behind his father's murder.The master of the financial thriller returns."Christopher Reich is a superstar."—Le...
List Price: $95
ISBN: 9780307943583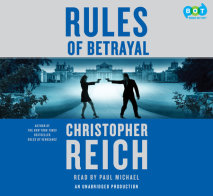 The most riveting novel yet in Christopher Reich's New York Times bestselling series—featuring Dr. Jonathan Ransom and his undercover-agent wife Emma, a dangerous woman with a mysterious past who has gone rogue in the high-stakes, serpent...
List Price: $95
ISBN: 9780307713896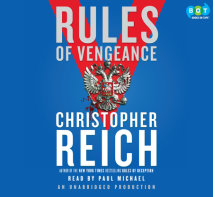 Months after foiling an attack on a commercial jetliner, Doctors Without Borders physician Jonathan Ransom is working under an assumed name in a remote corner of Africa. His wife, Emma, desperate to escape the wrath of Division (the secret American i...
List Price: $95
ISBN: 9781415963302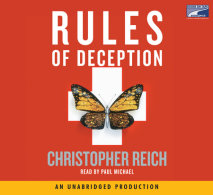 Dr. Jonathan Ransom, world-class mountaineer and surgeon for Doctors Without Borders, is climbing in the Swiss Alps with his beautiful wife, Emma, when a blizzard sets in. In their bid to escape the storm, Emma is killed when she falls into a hidden ...
List Price: $95
ISBN: 9781415948316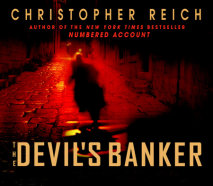 Hailed as "the John Grisham of Wall Street" by the New York Times, Christopher Reich returns to the world he knows so well--the dangerous, dazzling world of high finance and international intrigue. In this ingeniously crafted thriller, th...
List Price: $95
ISBN: 9781415953204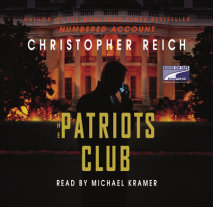 Thomas Bolden grew up on the streets, his childhood a blur of fragmented memories. But now he's managed to put his past behind him, find the woman he wants to share his life with, and carve out a successful career on Wall Street. Until, in the ...
List Price: $94.10
ISBN: 9780739353523