Download This List For Excel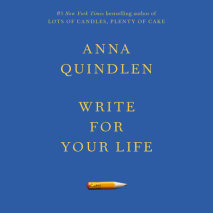 NATIONAL BESTSELLER • In this clarion call to pick up a pen and find yourself from "one of our most astute chroniclers of modern life" (The New York Times Book Review), #1 New York Times bestselling author Anna Quindlen shows us...
List Price: $47.50
ISBN: 9780593664919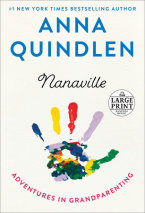 NEW YORK TIMES BESTSELLER • The perfect gift for new parents and grandparents this Mother's Day: a bighearted book of wisdom, wit, and insight, celebrating the love and joy of being a grandmother, from the Pulitzer Prize–winning...
List Price: $28
ISBN: 9780593153017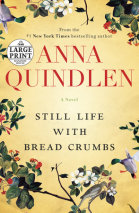 NEW YORK TIMES BESTSELLER • A superb love story from the author of Rise and Shine, Blessings, and A Short Guide to a Happy Life   Still Life with Bread Crumbs begins with an imagined gunshot and ends with a new tin roof. Between t...
List Price: $26
ISBN: 9780804194396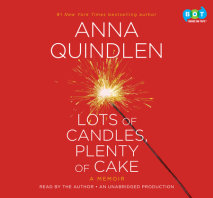 In this irresistible memoir, the New York Times bestselling author and winner of the Pulitzer Prize Anna Quindlen writes about looking back and ahead—and celebrating it all—as she considers marriage, girlfriends, our mothers, faith, loss,...
List Price: $76
ISBN: 9780307989895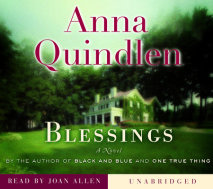 Late one night, a teenage couple drives up to the big white clapboard home on the Blessing estate and leaves a box. In that instant, the lives of those who live and work there are changed forever. Skip Cuddy, the caretaker, finds a baby girl asleep i...
List Price: $66.50
ISBN: 9781415945445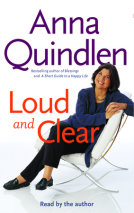 In this remarkable book, Anna Quindlen, one of America's favorite novelists and a Pulitzer Prize– winning columnist, once again gives us wisdom, opinions, insights, and reflections about current events and modern life. "Always insig...
List Price: $85.50
ISBN: 9780739345979